Oppo has made a name for itself as one of the leading brands, not only in China but around the world, with a 9% market share in Q2 of 2019. It has got there by offering phones with interesting designs and a solid feature set and the Oppo Reno Z is no exception. Of course, the reason we're particularly interested in it is that it features Imagination technology in the guise of a PowerVR GM9446 GPU, a member of the PowerVR Series9XM. First revealed in early 2018 the PowerVR GM9446 superbly balances that critical triangle of power, performance and area and there are now a range of devices based on the design.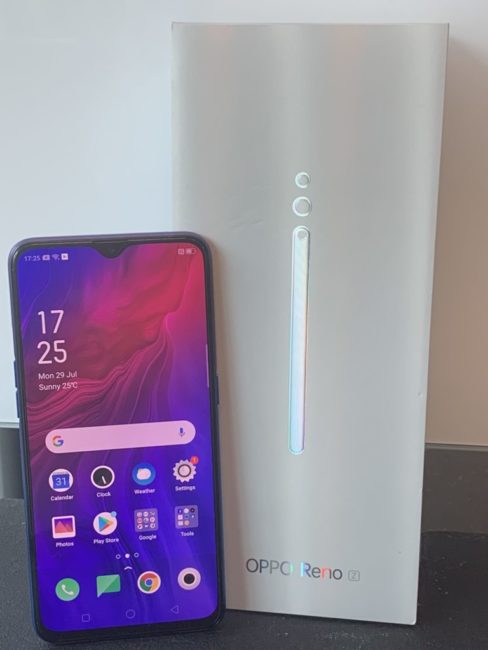 The Oppo Reno Z is a particularly fine example of one of these devices and when you look at what's on offer for the price – just £299 in the UK, it's an astonishingly good phone.
Big display
The first thing you notice is the display – all 6.4in of it and its resolution of 1080 x 2340 delivers 403 pixels-per-inch, greater than that of a much more expensive iPhone XR. It's almost all screen too, with a small 'dew-drop' notch at the top taking up space at the top, again a smaller obstruction than many higher-end phones. The screen is gorilla glass, so it's sturdy, and it's based on AMOLED technology, so while it's not the brightest screen outside, inside you can appreciate the strong vibrant colours and good viewing angles.
What pleased me was that this superbly affordable phone features Face ID unlock, which, save for one occasion during testing, worked as well as an iPhone XS Max. What's amazed me though is that the Reno Z features also sports an in-screen fingerprint reader – so if the Face ID doesn't work immediately you can use that instead. Either way, you won't have any problems quickly getting access to your phone.
Turn the Oppo round and you'll find a shiny, clear and in our case, very purple, back. Personally, I like the bright, statement colour, but if that doesn't appeal you can get it in black too.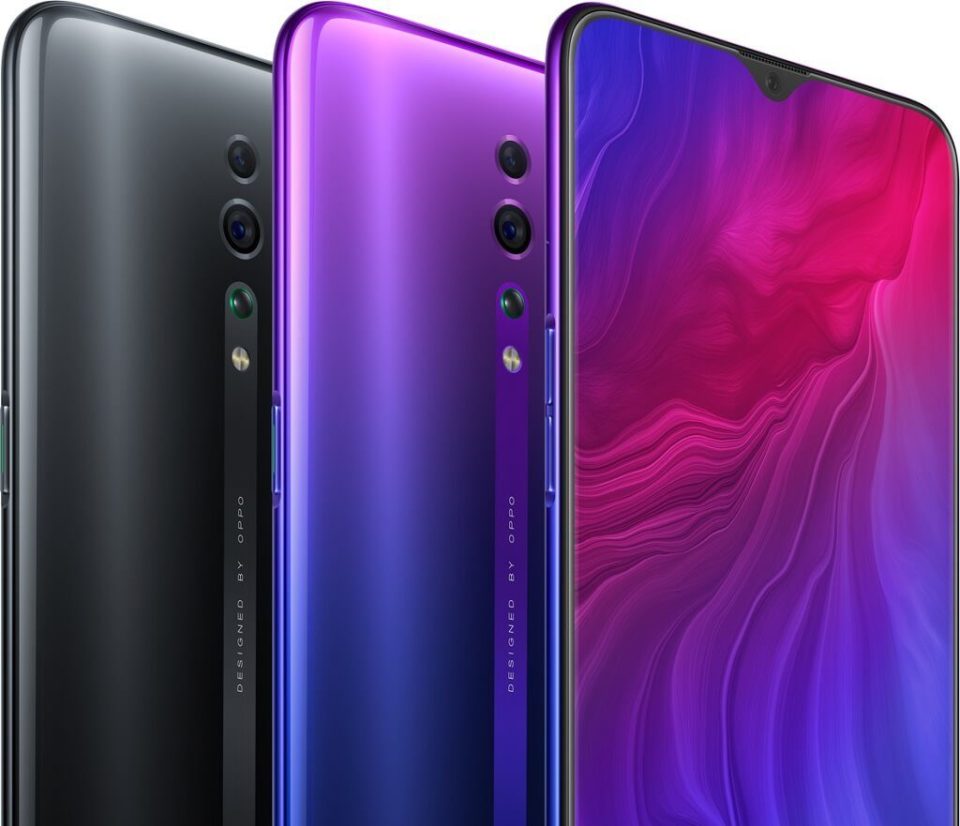 It proves resistant to fingerprint marks and has a similar design to the much more expensive higher-end Oppo phones. Unlike many new phones, there's a headphone jack at the bottom, which will please those who don't want to spend money on new wireless headphones.
If you do, however, the phone supports the high-quality aptX HD codec for Bluetooth audio compression, which means with a compatible set of wireless headphones you should get superior audio quality. I tested this with my beloved Nura headphones and found that this was the case – the audio was even clearer than the 'fruit-based device' I usually use. The Oppo also features Dolby Atmos, which really enhances audio quality when watching videos or playing games.
Quality images
For many, the Reno name is closely associated with the pop-up cameras of the flagship models. The Reno Z doesn't feature one of these sophisticated affairs, which is a key reason it hits the price point it does, but it does have a camera that's capable of taking some very respectable images. This is thanks to a 48-megapixel sensor on the rear, a 32-megapixel one on the front and a depth sensor so you can get the 'bokeh' effect that's popular these days.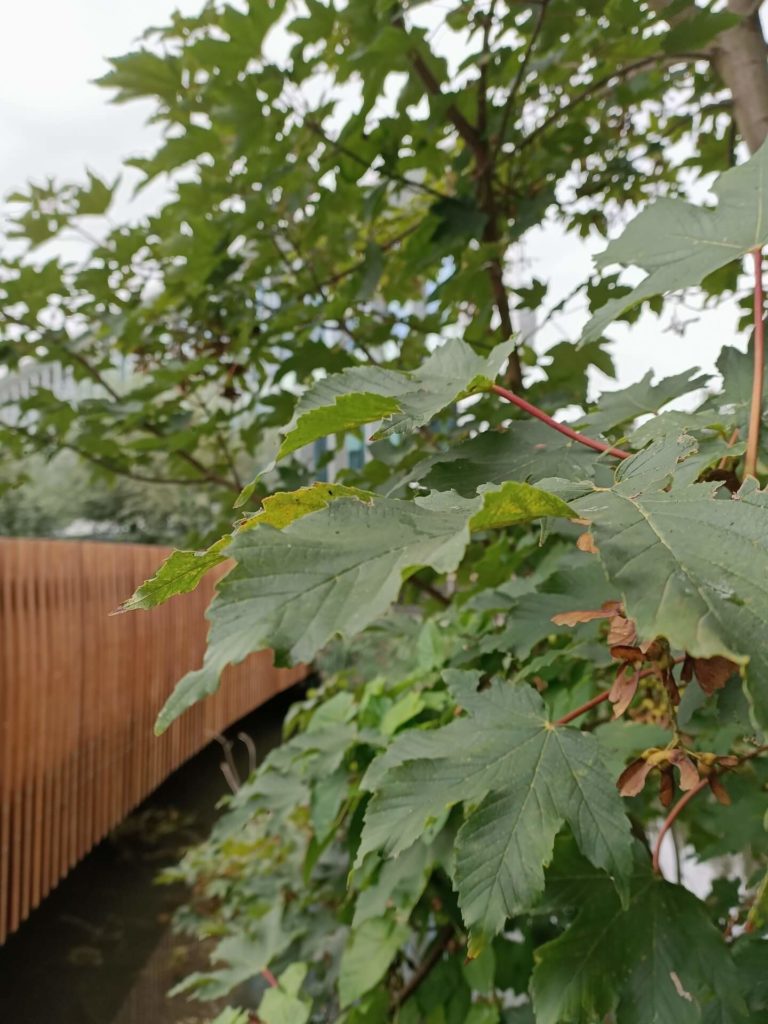 The software on the phone is Oppo's ColorOS 6 based on Android 9.0 Pie. While some might be concerned about anything that isn't native Android, ColorOS is essentially fine. It has a straightforward flat look and menus that look good and are intuitive to use, and I didn't mind using it at all.
Specs and performance
There's only 4GB of RAM in the UK version, (though in other parts of the world you'll get 8GB) and 128GB of storage and there's no MicroSD card slot, so you'll have to make do with that, which should be fine for most people. For such an affordable phone its packs a punch thanks to the MediaTek Helio P90 chipset. This is where we love the Oppo Reno Z. Six-'little' 2GHz and two-'big' 2.2GHz CPUs are accompanied by the aforementioned PowerVR GM9446 GPU running at 970MHz.
While this may not be a 'flagship' SoC, the PowerVR Series9XM is still good enough for excellent real-world gaming performance. There's a 'game' mode to which you add your games – and when they launch it frees up memory resources and maximise the clock frequencies, so you get greater performance, without interruptions.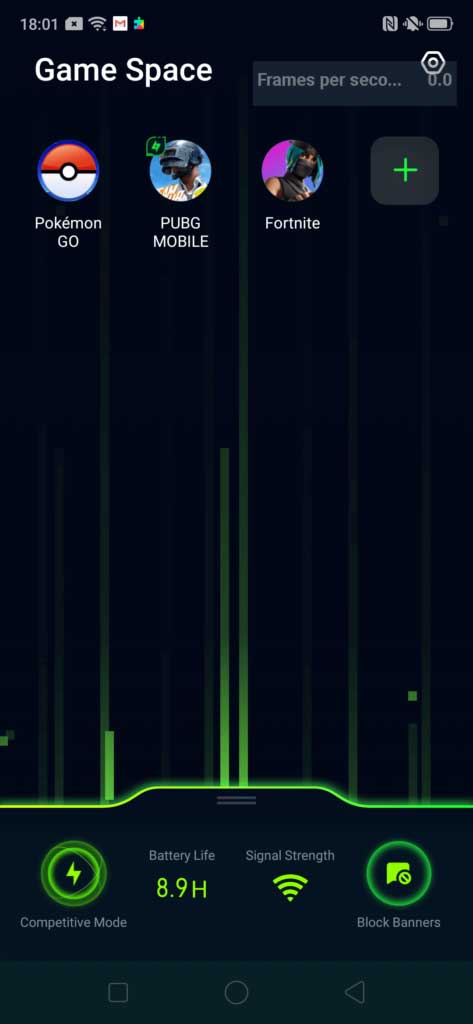 To see how our PowerVR GM9446 faired in the real-world we tested on demanding first-person shooter and racing titles such as PUBG, Fortnite, ShadowGun Legends and Real Racing 3. Each was smooth and playable and the last two at close to 60fps. If that's not impressive for a £300 phone I don't know what is. If AR games are more your thing, the Oppo is also great with the likes of Harry Potter: Wizards Unite, reviewed here.
Battery life
None of this would matter if battery life was poor, but Oppo has equipped the Reno Z with a hefty 4,035 mAh cell, and you could comfortably get two days or average use. Of course, if you play a lot of these games then you'll be charging a lot more often, but if you want to use your phone and get some game time in, the phone will last the day. It also benefits from VOOC Flash Charging 3.0 technology – which essentially means it charges very quickly – via the USB C cable (another bonus point for using a modern standard), so if you're caught short you won't be left high and dry for too long.
Conclusion
The Oppo Reno Z is a stellar showcase for the PowerVR GM9446, which proves itself to be a standout from the PowerVR Series9XM range. The phone around it is well put together, and attractive, with a good screen, good camera and solid battery life. If you're looking for a phone for a younger member of the family, or just feel like being frugal then this is a truly excellent choice.