There's no doubt that Harry Potter: Wizards Unite sets a new standard for Augmented Reality gaming, but if you've got an appetite for more, don't worry – it's far from being the only brilliant AR game out there. Here we've picked out four more top AR games available on iOS and Android, and all very playable, even on inexpensive phones thanks to the magic of PowerVR, such as the Nokia 3.1 Plus and the brand spanking new Oppo Reno Z, now available across Europe.
Pokémon Go
Price: Free with in-app purchases
The first major AR blockbuster is still hugely popular – and for good reason. Searching real-world locations for Pokémon and collecting them works fantastically well in AR and ties in perfectly to the franchise's theme. What's more, the little monsters look adorable, whether they're scuttling across the grass trying to avoid your Pokeballs or hovering in the air. Even a budget phone with a PowerVR GPU, like our test Nokia 3.1 Plus with its PowerVR GE8320, can do a flawless job of combining those virtual critters with the real-world scenery from the camera, and capturing them is a whole bunch of fun. And those classical Pokémon duels have never been better. Perhaps the best thing about Pokémon Go, however, is the way it's built layers of depth on the simple premise in the time since launch so that you can work with other trainers in Gym Battles or Raids or even take them on in one-to-one battles. If you haven't tried it – or you've left it behind – it's time to give those Pokémon another go.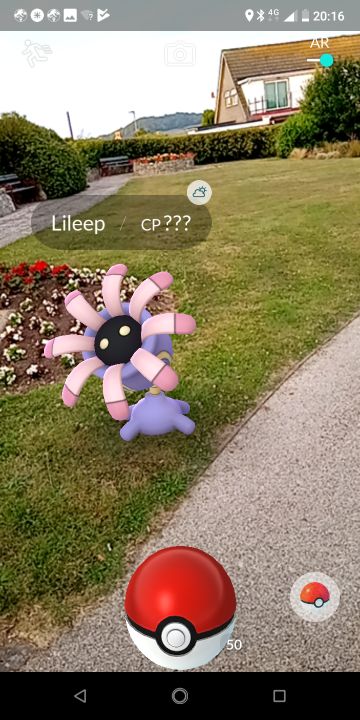 Jurassic World Alive
Price: Free with in-app purchases
Fancy turning your local park into Jurassic Park? Jurassic World Alive will have you pounding the streets in search of all your favourite dinosaurs, then launching drones to tag them and extract their DNA. Collect enough DNA and you can add the Mesozoic monsters to your growing line-up and even create new hybrid forms. You can then battle squads of dinos in Pokémon-style training matches and – once you're ready – player vs player bouts. Use of Google's restrictive AR Core tech means you might struggle to get the full AR experience up and running on most budget and even many mid-range phones, but the game's saurian stars look suitably awesome on the Nokia 3.1 Plus, even against pre-rendered backgrounds. Play on an iPhone 7 – which still uses PowerVR GPU tech – and you can have the whole AR shebang and even take photos of your dinos out and about in the real world. A class take on Pokémon Go's catch 'em all style with plenty of T-Rex appeal.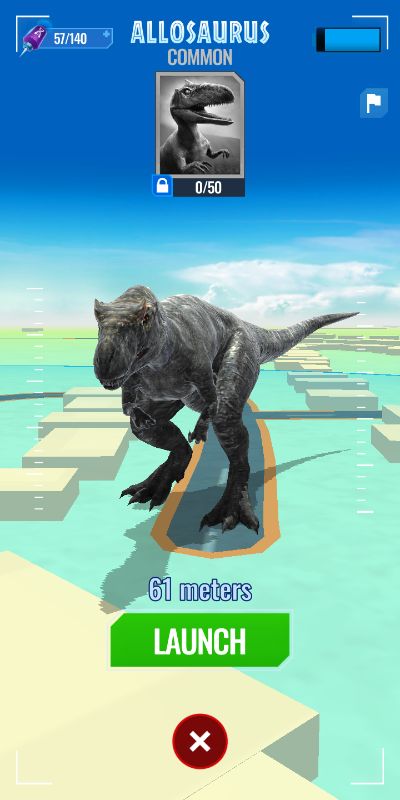 Ghostbusters World
Price: Free with in-app purchases

Is there something strange in your neighbourhood? Well, it's going to look that way if you play Ghostbusters World. Sure, it's a Pokémon Go clone, but if you're not tickled – or even spooked – by the sight of free-floating vapours in your house or on the streets around you, then you might already be undead. This is another AR game that works beautifully on our budget handset, the PowerVR GE8320 GPU working away to make it look like 3D ghosts are hovering above the coffee table. And just like in the movies, you can blast them with your proton beam and trap them. There's also a little more to this game, including upgradable Ghostbusters equipment and a cool story mode where you can work with the original gang to stop a new spectral menace. You can even team up with other 'busters for some epic boss battles. Ghostbusters World sometimes goes a little too obvious in its attempts to extract cash from you to speed up tedious waits, but otherwise, it's a cracking AR game. Just don't cross the streams.

The Walking Dead: Our World
Price: Free with in-app purchases
If collecting pint-sized critters or magical monsters isn't your thing, perhaps you'd like to paint the town red – with zombie gore. In The Walking Dead: Our World, you can patrol the local area, helping out survivors at risk of becoming zombie lunch and clearing our walker infestations. Find an encounter and it's time to fight, tapping the screen to headshot zombies before they can get a bite in. Well-known faces from the show can be bought in to help, and you can upgrade them, your safe houses and your weapons to give you a chance as the shambling hordes grow tougher. Again, not all phones can have the full AR treatment but even overlaid on pre-made backgrounds the walking dead look pretty scary. We just wish there was a little more variety to its headshot-popping action.