Mobile World Congress 2019 has been and gone so we thought we'd take a quick look at some of the phones that were announced at the show featuring PowerVR technology inside. While smartphones with foldable screens and 5G modems are taking the headlines for obvious reasons, they aren't the devices that most people will actually be buying. With outstanding performance in small silicon area, our GPUs are an ideal fit for the cost-efficient devices that most people will buy. Sure enough, PowerVR GPUs could be found aplenty at MWC this year powering exactly these type of devices – affordable phones aimed at the mass market. It's 'PowerVR to the people' if you will. Of course, PowerVR is also no stranger to high performance and this category is represented in this quick round up too, starting with the first device in this mini-round-up.
Ulefone T3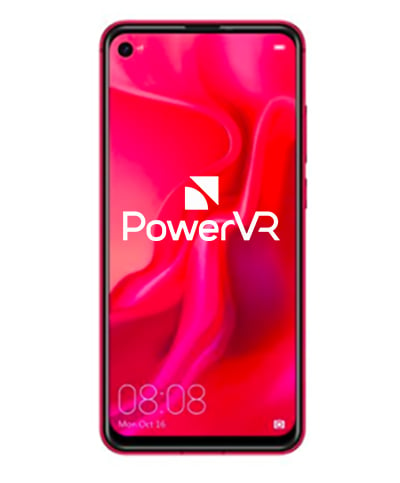 Ulefone is one of the more established Chinese phone brands but still not a name that everyone in Europe has heard of – though that's likely to change thanks to its enticing range of new phones.
Based on the MediaTek P90 SoC, the Ulefone T3 is its flagship smartphone – and it features a PowerVR GM9446 from our Series9XM family. As a mid-range device, it has a large 6.3in display but the standout feature is a 'punch-hole' display, dispensing with the much-maligned 'notch' that many other high-end bezel-less phones use to house the front camera and other sensors. At the rear, there's a triple-camera set-up and it also has a powerful 15W wireless charging, along with 8GB of RAM and 256MB of storage.
Ulefone Power 6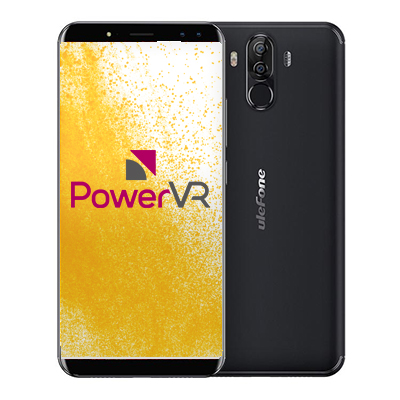 Also getting a first-look reveal at MWC 2019 was the Ulefone Power 6 – with a party piece of a huge 6350mAh battery with a 5V3A fast charger – a device for those that don't want to have to plug in their phone every day and don't want to hang around when it needs charging. There's a 6.3in display, with face unlock, a 21-megapixel sensor for the rear camera and 5-megapixels at the front. The octa-core MediaTek P35 SoC has 4GB of RAM and 64GB of storage and contains a PowerVR GE8320 – a Series8XEP.
Ulefone Power 3L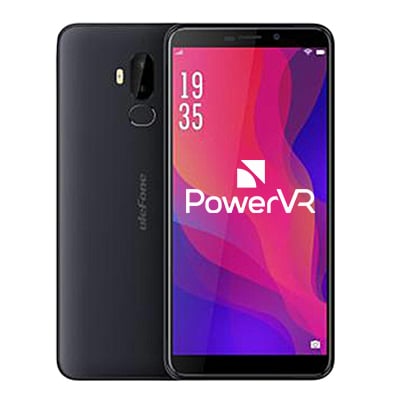 Budget phone – big battery is the recipe here and if that's what you're after the Ulefone Power 3L delivers in spades. There's a 6in HD+ display, with an 18:9 display aspect ratio, 13/5 megapixels dual cameras on the rear and a 5-megapixel sensor at the rear. The MediaTek MT6739 SoC is bolstered by a PowerVR GE8100 with 2GB of RAM – the 16GB of internal storage indicates the budget nature of the device. Rumoured to cost less than $100 this is a lot of phone for the money.
Alcatel 1s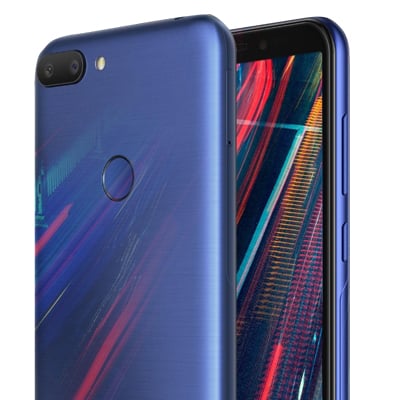 Also new at MWC is the Alcatel 1S, which stands out from in this round-up thank to its SoC being the Unisoc SC9863A. This helps it achieve its intended low price point but still offers plenty of performance with an octa-core processor backed by a PowerVR GE8322, another Series8XEP GPU. Despite this being a very low-cost phone there are niceties such as a 5.5in 18:9 aspect ratio HD+ 'Full View' screen, (which means minimal bezel and a tiny notch at the top), a 13-megapixel rear camera and a rear fingerprint sensor along with 'Face Key' facial recognition.
Leagoo S11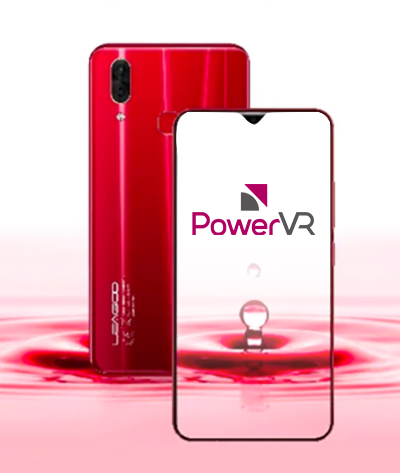 I've never heard of Leagoo before, but no doubt it's a brand that will become familiar to many soon. The Leagoo S11 has a large 6.3in, 720p display that's nearly all-glass display, though there is a touch of bezel at the bottom. The chipset is the MediaTek Helio P22, which means a GPU based on the Series8XE family – a PowerVR GE8300. There are two cameras on the rear (12/2-megapixel) with 4GB of RAM and either 64GB or 128GB of internal storage. It will run Android 9.0 Pie.
Sony Xperia L3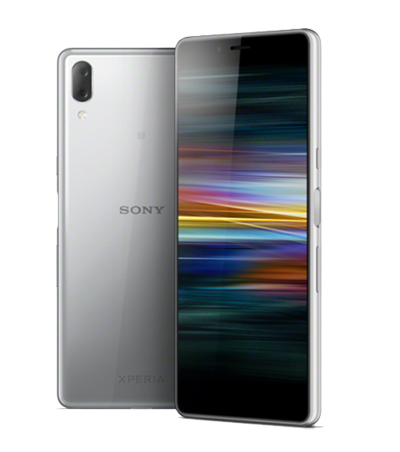 In contrast to the previous brand, Sony is one of the most famous electronics brands ever and it too has selected the MediaTek Helio P22 to power the accessibly priced phone. The Xperia L3 sports a highly pocketable 5.7in HD+ display with an 18:9 aspect ratio – so it's tall and thin. There's a dual camera set up at the rear with a 13-megapixel rear camera, combined with a 2-megapixel depth sensor, and an 8-megapixel front-facing camera. The fingerprint is side mounted, and features include 4G VoLTE, Bluetooth v5, NFC, USB Type-C, Google Cast. It should be a cracker for the price.
Nokia 1 Plus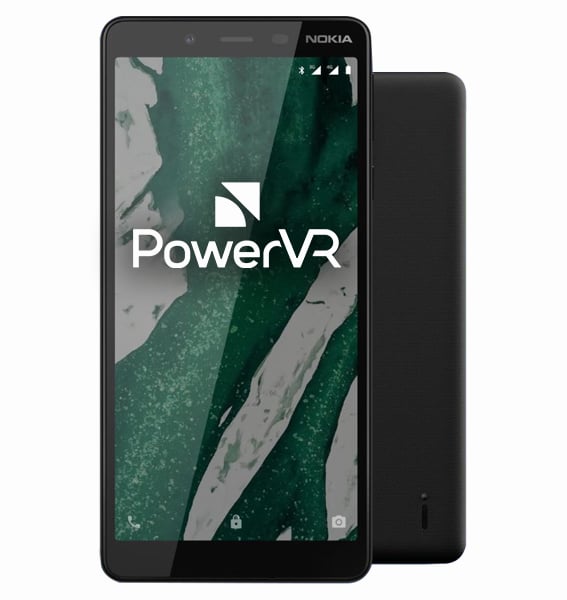 The Nokia brand is now owned by MD Global and it has found success with its range of Android-powered smartphones with something for every budget. The Nokia 1 Plus is an update to one of its lower-end devices and will be aimed at those looking for a good phone back by a strong brand that's still affordable. Nokia has put its faith in the MediaTek MT6739 chipset with a PowerVR GE8100 GPU inside. The display is 5.45in with a 480 x 960 resolution with an 18:9 aspect ratio. There's 1GB of RAM which will help to keep the price down but should still fly as it will run the optimised Android 9 Pie Go edition. It's all encased in a 3D Nano-pattern polycarbonate shell, so this should be a good-looking, affordable phone.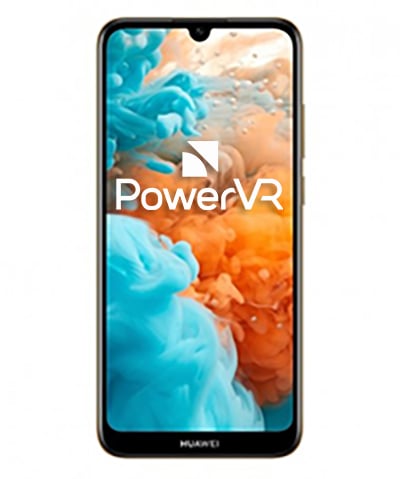 Also announced in February was the Huawei Y6 Pro 2019. As its name suggests it's an update to last year's model and offers a large 6.1in display with 720 x 1560 resolution at 282ppi and a 'dewdrop housing the front 8-megapixel camera in a full-screen display. It's dual-sim with a 13-megapixel camera on the rear. The SoC is the MediaTek MT6761 – the Helio A22 with a PowerVR GE8320 with 3GB of RAM. It has 32GB of onboard storage and runs the latest version of Android – 9.0 (Pie).
Causing KaiOS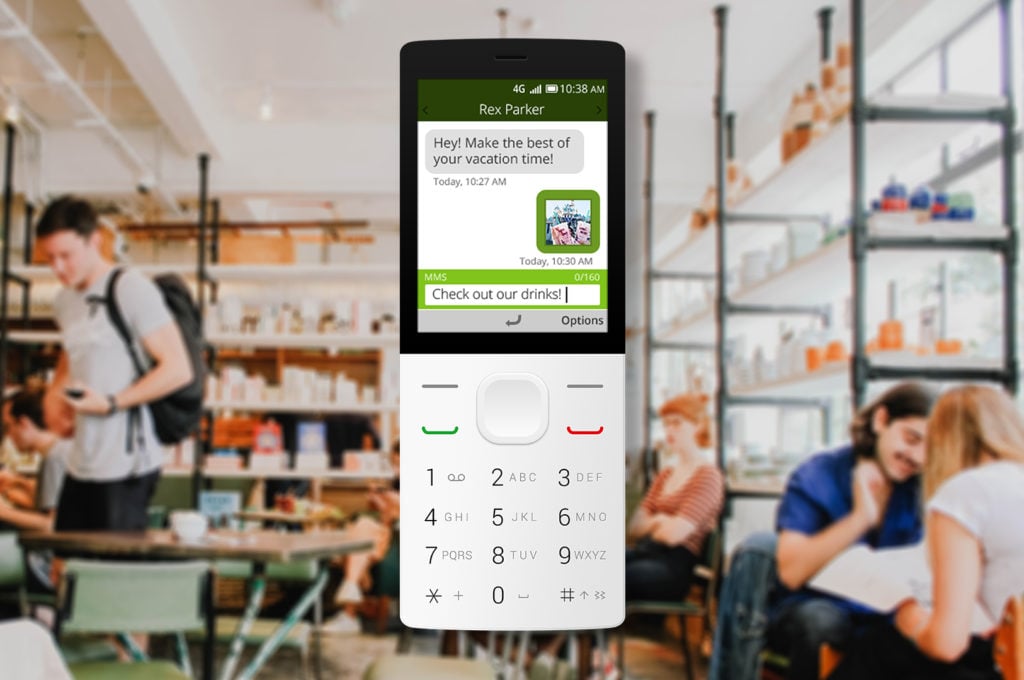 It's not just about smartphones either. Some users are more comfortable with an old-style feature-phone experience, either for cost, simplicity, or battery-life reasons, so it's great to hear that the MediaTek MT6731 SoC, featuring a PowerVR GE8100, will be powering devices running the KaiOS operating system.
This is just a handful of the recently announced devices featuring PowerVR that we've heard – there are too many to keep track – which is just the way we like it. If there are any other stand-out devices that we've missed that feel free to let us know in the comments.