For our first Visionary interview of 2019, we speak to Woz Ahmed, EVP of Corporate Development & Strategy. Woz is in his second stint at Imagination and we talk to him about the changes that he has seen in the industry and what is needed for companies to be successful in the semiconductor industry. Read on to get his insights.
Woz: tell us how you got into technology and a bit about the path that led you to Imagination?
Well, growing up I went to an awful school in Reading where the teachers didn't really have any ambitions for the pupils other than to keep us out of trouble. Nearing sixteen and wondering how I'd face my parents, out of panic I took a careers interview at the local library. They asked, "what about computing?" – so I picked a course at a college, almost at random, because I wasn't sure what to do – and over time, I fell in love with it. I eventually obtained a degree in Electronics and Computing.
After graduating I joined the semiconductor distributor Macro Marketing as a field applications engineer and then joined a competitor, Avnet, where I did segment marketing and new business development in the professional and consumer A/V segments, so my role there was part-technical, part-commercial.
After about 18 months I moved to do segment marketing at Hitachi Semiconductor (now Renesas). There I spent a lot of time talking to vendors such as Pace and Sagem and defined a new product – a highly-integrated chip (what we'd now call an SoC) for set-top boxes, which were at that time transitioning from analogue to digital – this was the first wave of what became the Sky digital box. During this time, I was exploring a potential collaboration with a graphics partner for set-top box, which is how I came to meet Hossein Yassaie, former Imagination CEO, in 1998.
I then moved to start the car information systems segment and I began talking to the car manufacturers, such as BMW, Renault, PSA, VAG, etc, the major Tier 1 suppliers, including Delphi, Visteon, Bosch, Magneti-Marelli and wider ecosystem partners for speech, maps, etc. Some car makers (like Daimler-Benz) were driven by the Tier 1 suppliers like Bosch, whereas others (like BMW) made their own decisions and directed their Tier 1 suppliers accordingly. I spent my time trying to identify emerging trends and make sense of them, using that competitive intelligence and domain expertise to influence our customers towards our current products, while also informing future generations of the product roadmap.
Working in segment marketing gave me an end-to-end understanding of the market/industry: how people make money, where the points of value are, and to where the value and margins are shifting and the trends driving them there. That's important as you don't want to go where the money is today, you want to go where it will be tomorrow – and then you want to craft a resonating, compelling value proposition to solve the customer's problem and capture value for your own company while doing so. Ironically, my last product proposal there included a plea to use PowerVR, which is what they later went on to do after my departure – Hitachi licensed PowerVR in 2003, making it one of the first IP licensees of MBX.
Next, I joined IP vendor ARC ahead of its IPO to build its product marketing organisation, and then a few years later, I co-founded an industry analysis and publishing house. Its journal focused on tech start-ups and was widely read by investors, entrepreneurs and advisors across Europe. Sadly, the timing for such a vehicle in Europe wasn't right but it was a terrific learning experience.
So, after being a supplier to Imagination while at Avnet, nearly a partner while at Hitachi, then a competitor while at ARC, I joined Imagination in 2004. I was here for 12 years, working in business development and taking the company into Taiwan, China, and South Korea, building the local teams over time, and later did some of the M&A work.
You re-joined in 2018. What made you come back?
Well, I was enjoying my life, having moved to a new town, getting married, travelling with my wife, as well as networking and updating my professional skills. I then consulted for VC firms and some early-stage tech ventures, and I'd been involved in raising money for another IP company. We had raised nearly all the seed funding required to get started, but my co-founder got cold feet and walked away – we had different visions of the future.
I met Leo [Imagination's previous CEO] just after that had fallen apart and we developed a rapport. We talked about the company and its internal and external challenges and he persuaded me to return. He needed somebody who understood this business and the market. I had also developed a lot of expertise and relationships in China, both in the country in general and the Chinese semiconductor industry especially. Given that we are living in the era of US-China strategic rivalry, I thought it would be an interesting experience to return. Also, Leo was persuasive and persistent – I sacrificed a summer of World Cup matches to return when I did!
China is clearly an important market for many technology companies. How successful do you believe Imagination can be in China?
I believe it can be very successful because of a coming together of certain trends. Semiconductors are essential for China's economic and national security, but it spends more on importing semiconductors than it does in importing oil – it imports approximately 85-95% of the semiconductors it consumes. Therefore, they really want to make their semiconductor industry work. But it is a big effort and will take time, with successes and failures along the way. So, you've got this burning need to have a strong semiconductor industry combined with the country's strength in artificial intelligence, the penetration of its key software platforms – Baidu, Alibaba and Tencent, and strong OEMs including Huawei, Lenovo, Oppo and Xiaomi – and a huge domestic market. These are growth drivers that it could use to propel its semiconductor industry. But even their best semiconductor companies have holes in their strategies and their product portfolios – and many of those holes are Imagination-shaped holes.
We're potentially better-placed to do business with Chinese companies compared to competitors in the US. This is because the US has been tightening the screws on China because the Americans believe that their intellectual property is being misappropriated. It might be true, in some cases, in others, it might not be. The historical perspective is that every country does this – just look far back enough in the history of every developed nation. When the Americans had their revolution, they took lots of stuff (and enticed talent) from the Europeans (the power loom comes to mind); they didn't pay for it. Likewise, the Europeans didn't pay the Chinese for fireworks, gunpowder, or silk. Everybody's guilty of these kinds of things. I'd note that China is taking practical steps to improve its intellectual property rights regime, both to protect domestic innovators as well as foreign ones. The bottom line is that it's going to be harder for the Chinese to buy US companies or invest in them but as we're based in the UK, we're not subject to the US restrictions, so it could benefit non-US firms.
In terms of Chinese customers, while there are some sophisticated enough to take IP from us and make a chip and get it to market, there are many others that aren't experienced and would struggle to put it in production and get it sold. The challenge is how do we work with these less sophisticated customers? In what form can we deliver IP solutions and how best can we support them? IP isn't really a straight product business – it is really a business where product and service are inextricably linked. A 'good enough' product with great service can often beat a 'brilliant' product with inadequate service. And service quality is in the eye of the beholder.
Given the current geopolitical context and our strategic position, we definitely have a window of opportunity, and there's no time to delay. Again, it goes back to the axiom, "you go where the money will be".
What about outside of China? What is Imagination's strategy there?
China is the biggest market for semiconductors because it's the world's factory. Therefore, a successful China strategy requires you to be successful with companies from all around the world, that are shipping silicon 'ingredients' into China. This means you have to focus on American, Taiwanese, European, Korean chip makers, as much as on Chinese chip makers – and in the broader sense, the key applications driving semiconductor demand are global in nature. You can't easily separate a distinct China strategy from a global one – they are inextricably linked.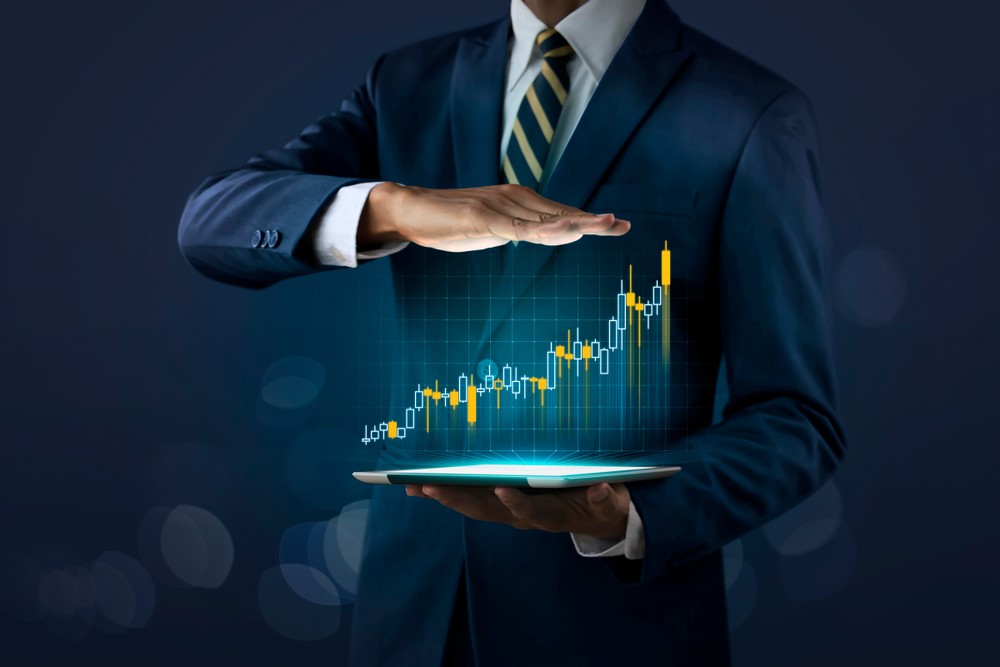 You've seen the industry change and grow. How would you characterise those changes, in terms of overall trends?
I'd say there were four major trends. The first was that up until the mid-1990s the biggest driver of demand for semiconductors was the business market but from the late '90s onwards, the bulk of demand for semiconductors switched to consumers, who were buying Nokia, or Ericsson mobile phones or digital set-top boxes. This was a problem as while businesses are not particularly price-sensitive, consumers very much are. For the business market, you can make one product, and businesses will buy it. To reach consumers you end up having to segment the market by demographic factors and make five different products which means your costs go up, which makes it hard to make a profit.
Semiconductor companies have always faced a profitability challenge. There was a study done by Berkeley University that found that if you put $50 in a basket of semiconductor companies (excluding Intel, then a beneficiary of the Wintel PC monopoly) and $50 in US treasury bonds over a 10-year period, the treasury bonds made more money. That tells you how poor the semiconductor industry has been historically in terms of its return on capital.
So, the shift from business to consumer was a big change. The other factors were that the costs of design and manufacture kept on rising because of the complexity involved (Moore's Law). However, design engineer productivity didn't necessarily increase, and all the while prices were being pushed down because you've got individual price-sensitive consumers buying these end products. That trickles through to you, as a chip company, being told by your OEM customer, "we need these chips to be much cheaper than they were before."
The second trend was a response to the first. As costs are increasing, you've got price pressure, and margins are shrinking. What do you do? You merge with other companies. Mergers drove some short-term earnings per share performance, but it didn't fundamentally change the company situation.
The third trend is verticalization. The big, sophisticated customers thinking, "we could design some of these chips ourselves." They disintermediated some of their chip suppliers saying, "we will do some of this stuff ourselves now and the margins that you were getting, we now keep."
These effects filter down to an IP company. Due to industry consolidation, the traditional customer base has shrunk so those that remain have much more power over IP vendors, in terms of saying what prices they will accept, and what prices they won't – especially to vendors of undifferentiated IP. However, novel, relevant and class-leading innovation gives the differentiated IP vendor quite a bit of bargaining power!
Another change is where the margin has gone. Up until the mid- to late-1990s, the margins were in the hardware. But, as software and services became more important, the margins, the money to be made, shifted up the stack. Today, to make money in hardware you must be damn good at the product and the service bit together – and develop a close-coupled ecosystem of complementors further up the stack and be open to partnering/co-creation.
With all these changes, what is it do you think that enables Imagination to remain relevant?
Our business is fundamentally about creating inimitable value for our customers and capturing significant value for ourselves. Our mission is to provide advanced weapons of competitive advantage to tech companies that enable them to compete, sharing in the risk/reward. We do this by meaningfully solving our customers' most painful problems in a novel and inimitable way – that others cannot solve as competitively – and by providing a great experience in terms of product and service, such that they pay a premium for our IP… and return later for more.
We've been active in GPU for over 20 years and we're one of the few who have those patents and licenses the IP. Ray tracing is a good example of that. We were ahead of the game with hybrid ray tracing – the market was not ready, but it's now starting to catch up. We believe ray tracing is going to be a must-have feature very soon, and thanks to our expertise at low power efficiency we are in a great position to help our customers deliver this.
Our past and present was/is graphics. Does our future lie in AI?
If you look at the AI semiconductor market, there are lots of companies purporting to do neural network accelerators. Many companies are doing it in-house, while a few are licencing it as IP, such as ourselves. At the moment then it's a bit like the early days of graphics. There were 50 companies doing graphics but over time, most of them fell by the wayside, because they had no differentiation. The only ones that survived were the ones that could continue investing in R&D to come up with something novel, that created some value for customers (and laid patent landmines for competitors). The same thing will happen with neural network accelerators and AI in general, I'm sure. We will continue to innovate in AI, just as we do in GPU and connectivity. Being a successful IP vendor is not a sprint, it's a marathon.
One observation is that a lot of these AI hardware companies only have a neural network accelerator. There are certain architectures where all you may need is an NNA and sometimes, a GPU may be enough. In other cases, though, you will want both. China has many companies purporting to do NNAs but few of them have a GPU. So already, there is an opportunity to partner with some of these companies.
Is automotive going to be the key again as it was with that early Renesas deal?
Automotive will be massively important. As we know, there are two major things going on – the electrification of cars and autonomy. This means that semiconductor content is greatly increasing. Not just the number of chips, but the value of those chips, as more complex processing engines are integrated into cars.
Driver safety will be greatly enhanced through the use of vehicle-to-anything technologies (V2X). Vehicle-to-vehicle communication via the IEEE 802.11p standard will enable key autonomous capabilities such as vehicle platooning, and automating traffic flows, and in-car we have our low-power Ensigma Wi-Fi. Digital radio is still very important in both Europe and the US, and we also have critical IP in this area supporting both DAB and HD Radio – and our hardware is capable of supporting both digital radio standards.
The key thing for an IP company is to solve meaningful problems for your customers that they can't solve by themselves. That's where the value lies, right? So, that's our purpose. To that end, we're working towards our IP becoming compliant with critical standards like ISO 26262. Few IP vendors are making that strategic investment in true compliance.
So, after all these years, what still excites you about coming to work every day?
I think ultimately if you believe in what your company's doing, you think you're adding value as part of that, and you're enjoying yourself, what more reason could you want? And that's it with me.