This year's International Women in Engineering Day theme is heroes, celebrating the best, brightest and bravest women in engineering. When I was thinking about this, I did what I think most people would do. I thought about famous female engineers that have made their mark; the likes of Hedy Lamarr, Edith Clarke, and Ada Lovelace; trailblazers who changed the world. But while these names have impacted my life, sometimes without me even knowing, my engineering heroes are a little closer to home.
Imagination's Women in Tech group (WiT), first established in 2018, is made up of those that share a common interest – the need for greater diversity in our industry and the desire to drive change. Through this group, I've had the privilege to get to know many of our talented engineers and learn their stories and what first attracted them to a career in engineering. Through these conversations, I've discovered that for many, particularly women and minority groups, the path to where they are now hasn't been easy. These individuals pursued careers in an industry despite knowing that they knew they would be a minority and that it might be that bit harder for them to achieve their aspirations. These people stayed true to themselves and persevered, despite people sometimes telling them, "no".
They are my heroes.
I thank them for having the courage, conviction, and perseverance to do what they did because even if they didn't realise it at the time, or even now, they are driving change and are making our industry a more diverse and innovative place. They are the people I will be thinking about today.
I could continue and write about how amazing I think they all are, but even more compelling would be for some of our women to share their stories, experiences, and observations.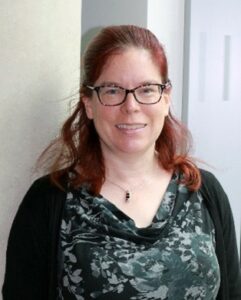 Brigid Smith, Senior Director of Engineering Operations
At school, I was told that if you were bright you should go into medicine or law. So, I picked medicine, and that's what I went off to university to do. I really didn't enjoy it – on the course, it was all rote learning in the first year, and that's not the way my brain works; I remember things best if I have to understand them first. I decided to reconsider my choices and look at what had been my best subjects; maths and physics, so a change to electronic engineering seemed like a good option. I knew it would put me in a minority and I was a bit worried about it. In fact, the class was less than 10% women and things didn't get much better when I started work. Fortunately, I am stubborn and refused to let that stop me.
I was lucky in that I didn't have prejudice at home. I grew up with my Dad teaching me to program starting at age seven. I had an electronics kit with which I used to make things, such as a simple keyboard and a crystal radio. Sadly, there's no way to avoid the prejudice in society and I have had a few examples over the years of being treated differently as a female engineer. Nevertheless, I'm glad that I made the choice that I did. I believe that we all should be given the opportunity to choose a career that's right for us and that engineering is for everyone that has the aptitude.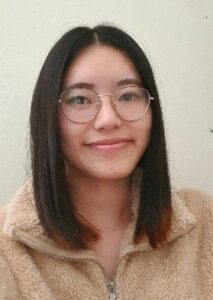 Sylvie Ha, Hardware Engineer
One of the hardest decisions in life is choosing your university degree. Of course, you can transfer or change your major midway but that might lead to prolonging your studies. Therefore, I felt immense pressure to choose wisely and I settled for Mechatronic Engineering – a male-dominated stream of engineering.
When I started my degree, I was quite overwhelmed by how knowledgeable some students were. Some had built their own computers and knew every component of a PC. Others had learnt Python and software development in high school, which, unfortunately, were not taught in an all-girls school. I came into my engineering degree with nothing but high-school physics and maths knowledge.
I overcame this insecurity by changing my mentality about gender inequality. There is no point feeling sorry about being a minority or for being less knowledgeable about programming. It only becomes a problem if you start thinking of it as a disadvantage. Therefore, I decided to treat everyone as an individual and meet as many people as I could. Through this, I made a lovely group of friends and one – who is a male became one of my closest. I believe this change of mindset prepared me for future group work and discussions, making sure every member of the group had an equal workload, whether they were female or male. Fortunately, I never experienced gender inequality directly, and I am glad that more women are entering the engineering field.

Kellie Marks, Senior Principal Hardware Engineer
I decided to study Engineering due to a love of solving problems and making things. I never really considered that I shouldn't go into a career due to the lack of diversity – when and where I grew up, you just did whatever you were good at and what you liked to do. Women were encouraged to do anything and everything. At university, there were three women in my year out of about 70 students overall: far from diverse, but in a world of objective grading, it was easy to excel regardless of your gender. The women topped our year.
I was probably a bit naive at this point because it was not until I got into the workforce that I began to understand what sort of headwinds I was up against. I have often felt that I needed to work harder than my peers to prove my technical competence. It takes great resolve to hold strong and believe in yourself even if others around you are doubting you or your abilities.
It is only now as a more experienced engineer, that I have started to reflect on those challenges, and it has stirred a passion in me for finding some ways to foster change. I hope one day we start to see many more women leaders in this industry, to the point where I can tell my daughters that this is a career pathway where you'll have as much opportunity to excel as any of your peers, regardless of your gender.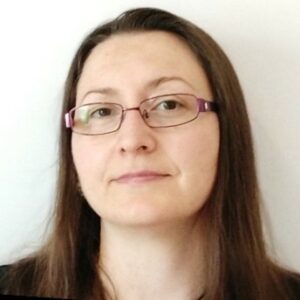 Ozana Dragomir, Senior Technical Author
I could tell you how difficult my engineering journey was, peppered with people trying to discourage me to pursue this avenue, not being taken seriously by teachers and not being listened to by managers. But that would be my British friend's story, not mine.
My journey into engineering was pretty much smooth sailing. Maybe the reason for that is that I come from an ex-communist country. During communist times, it was compulsory for women to have a job; freedom of expression was an issue, so STEM subjects were considered safer, not to mention better paid. I always liked maths and computers, and both my parents who were engineers encouraged me to study computer science, while actively discouraging me from pursuing other things that interested me during high school, such as psychology and languages.
University professors have always praised my work and I just realized that in the top 15 students out of more than 300 to graduate at the same time as me, around half of them were women. The most difficult subject (compilers) was taught by a woman and my first manager in Romania was also a woman.
I wish every woman who is interested in a STEM career could have the same experience as I've had, and this is one of the reasons I joined the Women in Tech group at Imagination. Your sex, religion, culture, or anything else should not be a barrier to pursuing the career that you want.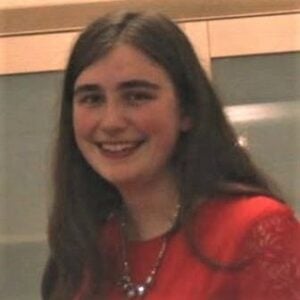 Louisa Smith, Senior Hardware Engineer
My journey into engineering has been a positive one. I haven't experienced any barriers as a result of being a woman and I really hope that is because there is change afoot, not because I'm an exception.
One thing that I have noticed, and I think this is something for wider society as well as the engineering industry, is the need for greater inclusion. There can be a lot of talk about diversity, but I sometimes think the inclusion bit gets forgotten.
Working in a male-dominated industry, at times I have felt excluded because I don't necessarily share the same interests or hobbies as my colleagues. I think we all need to reflect and be aware of this and think about how we can make sure everyone feels included and part of the team. For example, everyone should make sure the lunch conversations aren't offensive or inappropriate and should ensure that everyone can take part in team socials. Ultimately, I think it is about being mindful of each other and checking ourselves.
Final thoughts
As you will see from reading the success stories above, the good news is that engineering is a realistic path for women, not just to follow, but one in which they can lead and excel. Change is happening, albeit slowly, but these stories must be told to ensure momentum is kept up so that young women are inspired to follow their path and for young men to become their allies on the journey.
You can tweet about Women in Engineering this year using the hashtag #INWED21.