Thursday, April 26th marks 'World IP Day,' a day each year when the World Intellectual Property Organization (WIPO) spreads the word about the role that intellectual property (IP) rights play in encouraging innovation and creativity.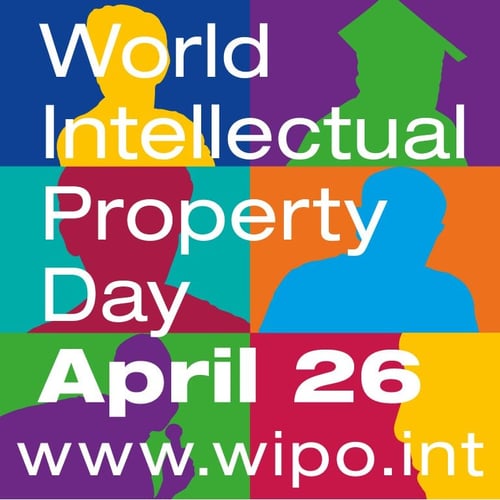 As an IP company, we here at Imagination thought we'd take this opportunity to celebrate some of the many inventions which have made Imagination the strong IP provider it is today.
So first things first – what exactly is 'IP'?
The WIPO defines 'IP' as: "creations of the mind, such as inventions; literary and artistic works; designs; and symbols, names and images used in commerce."
If you have a really good idea or invention, IP enables you to protect it through rights such as patents, copyright, industrial designs or trademarks. These mechanisms, the WIPO points out, "…serve one main purpose: to encourage more innovation and creativity by making sure that innovators and creators can gain a fair reward for their work and earn a living from it."
Imagination's IP
At Imagination, we generally use the term 'IP' to refer to the designs that we license to customers. When a customer licenses that IP, they get a robust set of deliverables that help them build the functionality into their systems. The set of deliverables can vary but includes:
RTL source code of the design
Testbenches used to verify the correctness or soundness of the design
Simulation and synthesis scripts
Comprehensive documentation including detailed specifications and guides for verification and system integration
Software deliverables, including the driver development kit (DDK) for multiple operating systems and sample applications
Full toolset for debug and optimisation
With these deliverables, companies can easily integrate our IP cores, such as a PowerVR GPU, or AI processor, into their products. By doing so, they save time, effort and resources. The alternative would be designing the functionality themselves – a costly and unnecessary venture. By licensing our IP cores, customers can focus on what they do best, secure in the knowledge that they are getting from us the best technology for the other parts of their system. Once they've licensed our IP, we work closely with them to ensure smooth integration – after all, we only succeed if our customers' products are successful.
Behind our unique IP cores are the many patented inventions (each of which is also 'IP') that our engineers have created throughout the years.
Imagination currently holds over 1,600 patents and applications that cross all aspects of our technology offerings, from graphics architecture and rendering methods to wireless communications and radio technologies to a growing number of patents around our vision and AI technologies (e.g. neural networks, image processing, facial recognition, object detection, etc.). There are also many patents around general computing methods, memory management, and system architecture.
Imagination has been filing patents for almost 30 years! Patents aren't meant to last forever so our earliest patents are no longer active, but many are building blocks of PowerVR technology, and to graphics technology in general – some having been cited in dozens of later patents.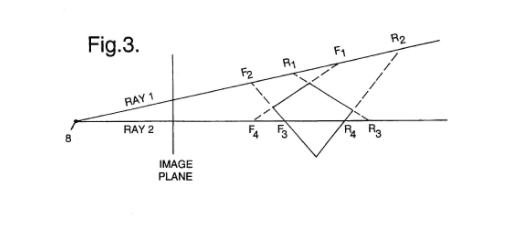 Figure from a 1993 patent covering the technique of rasterization using
infinite plane equations – used in many generations of PowerVR GPUs
Our engineers' inventions over the decades have gone into what makes our IP cores so powerful, efficient, and unique today.
A great example of this is the work of Sheila (Xile) Yang. Sheila's inventions are at the heart of various differentiating features of our PowerVR GPUs. She started out as a design engineer, and today, she is Director of Graphics Research.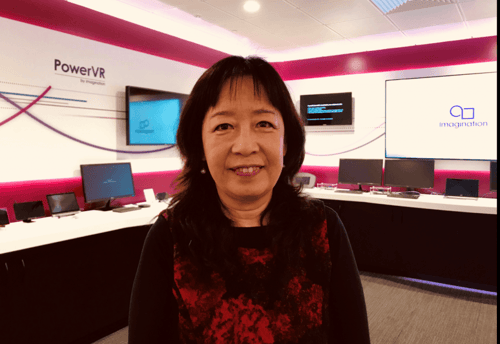 Sheila Yang, Director of Graphics Research at Imagination
We asked Sheila about her experience with inventions and patents.
"Of course, you never do something just for the sake of a patent," she says. "When problems come along, I find ways to resolve them. If the solution turns out to be a new approach and needs to be protected, that's when we would file a patent. The first time I did so, it started out with a challenge we were having with running a certain benchmark on our graphics hardware, and I was asked to resolve the issue."
The solution to that particular problem ended up being a method for removing what would ultimately be non-visible subpixel objects from the graphics rendering pipeline. Given that it was planned to be incorporated into the PowerVR GPU architecture, the team knew they needed to protect this invention. This resulted in the first of many patented inventions from Sheila.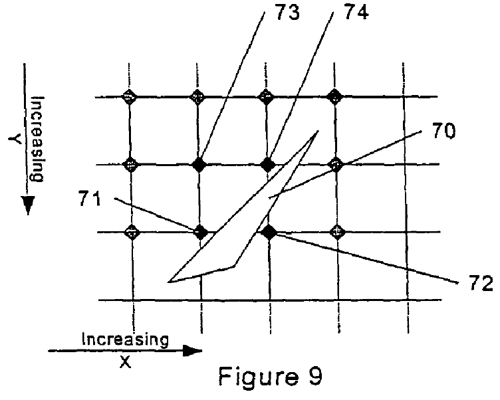 One of the diagrams used to describe the invention in the patent, 'Tiling system for 3D rendered graphics'
That patent is one of many that are behind our Tile-Based Deferred Rendering (TBDR) technology, which is one of the keys to PowerVR's incredibly efficient rendering. If you're not familiar with TBDR, you can read about the tile-based aspect and learn a bit more about what the deferred bit means. While these articles aren't written about our latest PowerVR Furian architecture, both still broadly apply.
Filing a patent: not for the faint of heart
If it's your first time filing a patent, the level of detail and the complexity of the task can be a bit daunting. Inventors must describe their invention as if they are explaining it to someone who isn't already familiar with the topic. A still relevant 2014 article by IPwatchdog says, "One of the best ways to do this is to explain it like a child explains things when doing a show and tell at school… Explain your invention with so much detail that you will bore the knowledgeable reader to death."
"It's not just the writing of the specification and reviewing the draft patent application that's complicated," says Sheila. "After you file a patent, it goes through an examiner at the patent office who then scrutinizes all of your claims and sends back objections. It may be a very long list, and often asks things like, 'this claim is very similar to another specific existing publication. How does your invention differ?' As an engineer, my thought process is quite straightforward, but when it comes to deciphering legal language, sometimes it feels like a word game."
Fortunately, Imagination lets its engineers focus on engineering. The company's in-house patent team (all of whom have advanced degrees in electronics or physics) works with our engineers to understand the inventions and then draft and manage the applications, and handle the responses to the examiners.
According to Sheila, "Today, the main task for me is to do the research work. In terms of patents, all you need is a good idea; the patent team will manage the whole application process smoothly. As for any new patents, I do have a few ideas in the pipeline." (Graphics joke, I think.)
Women Inventors
This year, the theme of World Intellectual Property Day this year is around 'celebrating the brilliance, ingenuity, curiosity and courage of the women who are driving change in our world and shaping our common future.' Imagination has many amazing women that are playing a key role in developing our products, and we recently profiled several of them in our Women of Imagination piece and Sheila's work is another example of this.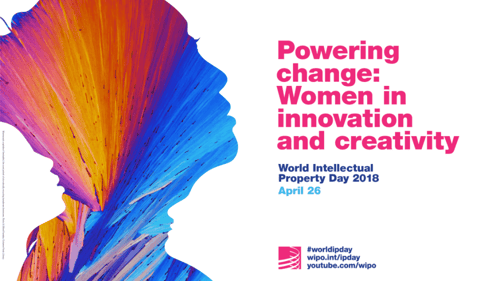 Nigel Leeder, who oversees all PowerVR development at Imagination, noted that innovation is a way of life at the company. "Imagination's engineers are among the most creative individuals in the industry. As a company, we always focus first on efficiency: providing the industry's leading technology within a mobile power envelope. Our engineers are the people on the ground finding inventive ways to ensure that we continue to deliver on this promise long into the future."
Of course, patents are just one type of IP rights. There are also trademarks on words (e.g. PowerVR and Ensigma) and symbols (e.g. the Imagination logo) and copyright on written materials.
This very article is copyrighted, but please don't let that keep you from sharing it!