I've lost count of the number of times I've been to the Game Developer Conference (GDC) Expo over the years. 15? 20? I'm not sure. What I do know is I've never been to one quite like GDC 2022. In the old Moscone layout, it might have felt a slight affair, but the new design creates a flow between two main halls along a connecting passage that made the most of an unquestionably much-reduced number of exhibitors and attendees.
There were few big booths this time around, excluding the surreally large WeMix one and a decent attempt by Unity to deliver both presence and social distancing.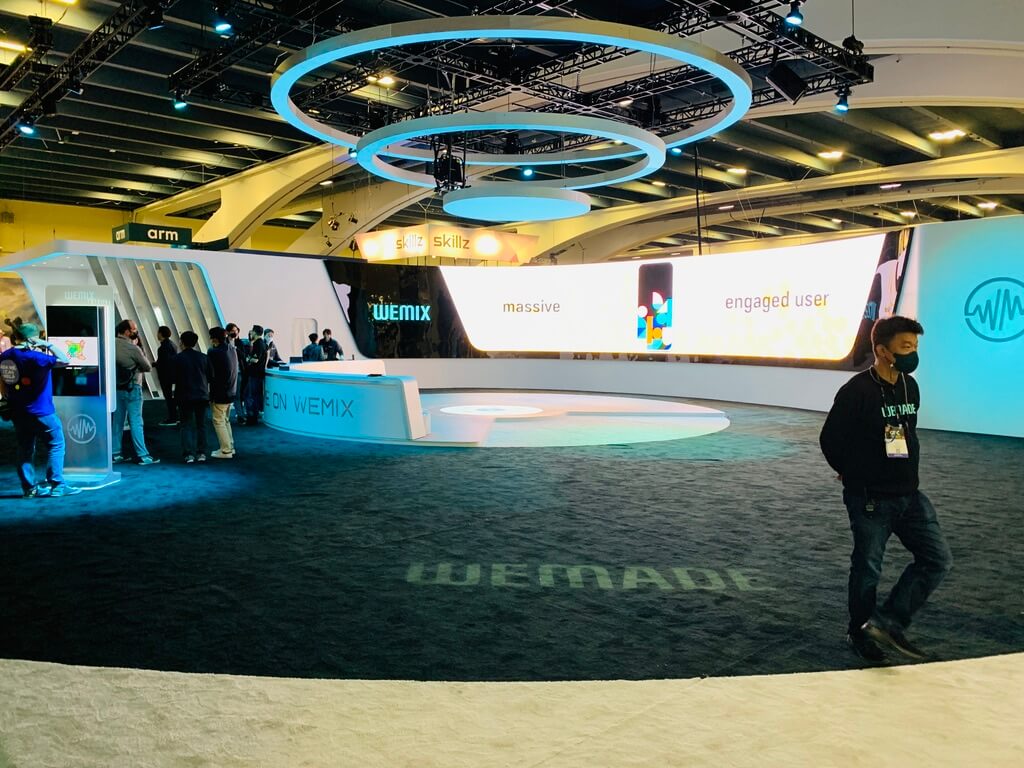 Instead, what we got were lots of small booths that looked largely busy, often arranged into themed areas, such as the history of gaming section.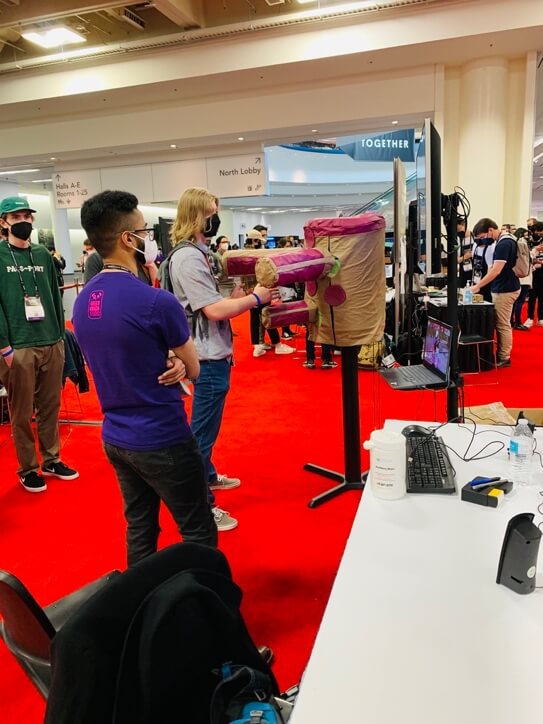 The most notable of these was the alt.ctrl area where new ways of interacting with games were being tried out. Skateboarding? Kung fu practice dummies? Telephones? A giant representation of internal anatomy? All present.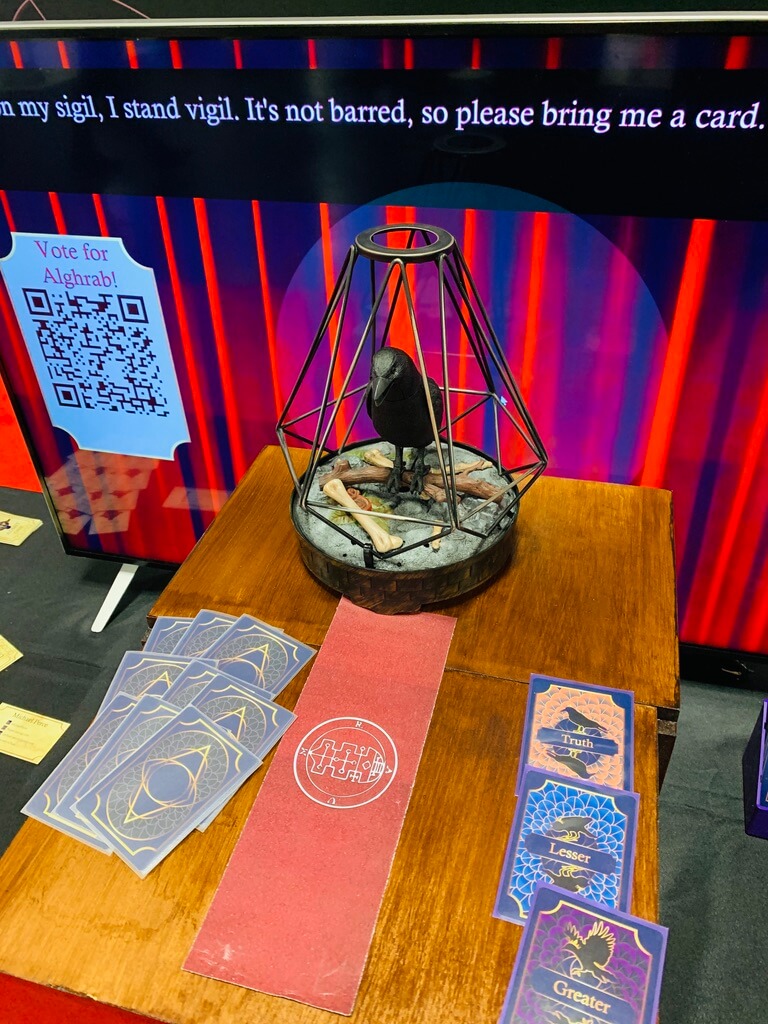 My favourite though was the Halloween raven that had been stripped out and rebuilt into a fortune-telling game by Michael Perce. Handing over my fortune cards to the raven was about as far from twitchy, controller-led gaming as you can get, but the fundamental experience – the interior challenge of gaming, was the same.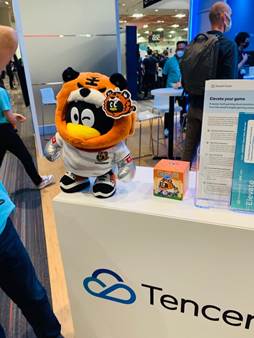 What else interested me? Tencent was there with its gaming cloud, and while there were relatively few cloud-gaming demos that I saw, it's clear that this version of gaming's possible future was on a lot of minds. So too was blockchain-related gaming, though most of what I saw didn't add anything notable to existing MMO tropes.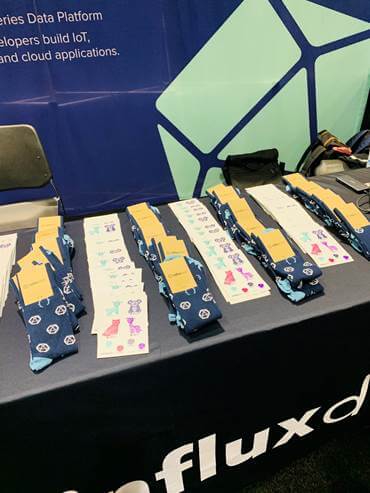 Best freebie? Socks from Influx Data.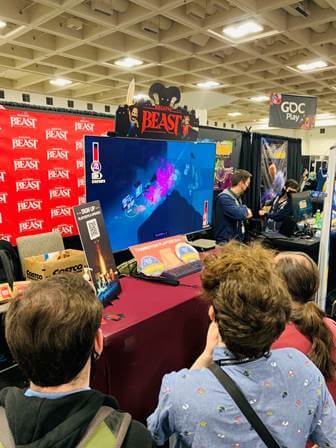 Best game? For me, it was Begone Beast, a frenetic Robotron/Rogue game where you are actually looking forward to the occasional frame rate stutters to give you a microsecond more breathing space…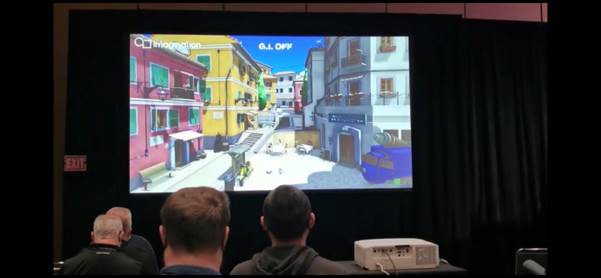 Of course, we were there, showing our latest ray tracing "Buongiorno" demo behind closed doors (but also seen in talks - at the Amazon keynote and at our talk too). See the video below.
Also behind closed doors was the big buzz of the show, the PlayStation PSVR2.
A good highlight summary of PSVR 2 at GDC.
As Unity's Bria Williams said: "PSVR 2 takes VR gaming to a whole new level, enabling a greater sense of presence and allowing players to immerse themselves into game worlds like never before." We will all have to wait and see, but the buzz amongst those lucky enough to check it out felt unforced.
And that was GDC for me. Yes, it was cut back from previous years but there was a palpable sense of fun generated by people who love to game and create games. Here's looking forward to 2023, when hopefully the show can bring back the visitors but keep the great vibe.