Deciding on a career is no easy task. After all, they say you can do almost anything if you set your mind to it. For some, though, that means that the choice can be overwhelming. The important thing then is to do something that you want to do. "Choose a job you love, and you will never have to work a day in your life" might be a cliché, but then they also say that clichés are exactly that because they are true. Imagination is a company of mainly engineers, so if you're considering choosing this career path we'd like to share our thoughts on the many positive that it should be a strong contender, whether you're male or female.
You'd certainly be choosing a path that's in high demand. The impact of STEM-related careers can be felt in every facet our lives; in our homes, our classrooms and our cars. In the US, it's estimated that STEM jobs will grow by 13% between 2017 and 2027, compared to 9% growth for non-STEM jobs.
Love problem solving
Studying STEM subjects keeps your options open says Brigid Smith, director of hardware engineering. "There are very few careers that are ruled out by studying STEM subjects but many that are ruled out by not having them. For me, electronic engineering was an obvious choice when I looked at my strengths. I'd been playing around with an electronics kit and odd bits of programming since I was young, encouraged by my Dad, but I don't think that's essential. What's really needed for an engineer is a love of problem-solving, of coming up with new solutions and having the ability to evaluate them and choose the best one. It's an exciting and rewarding career with plenty of challenges."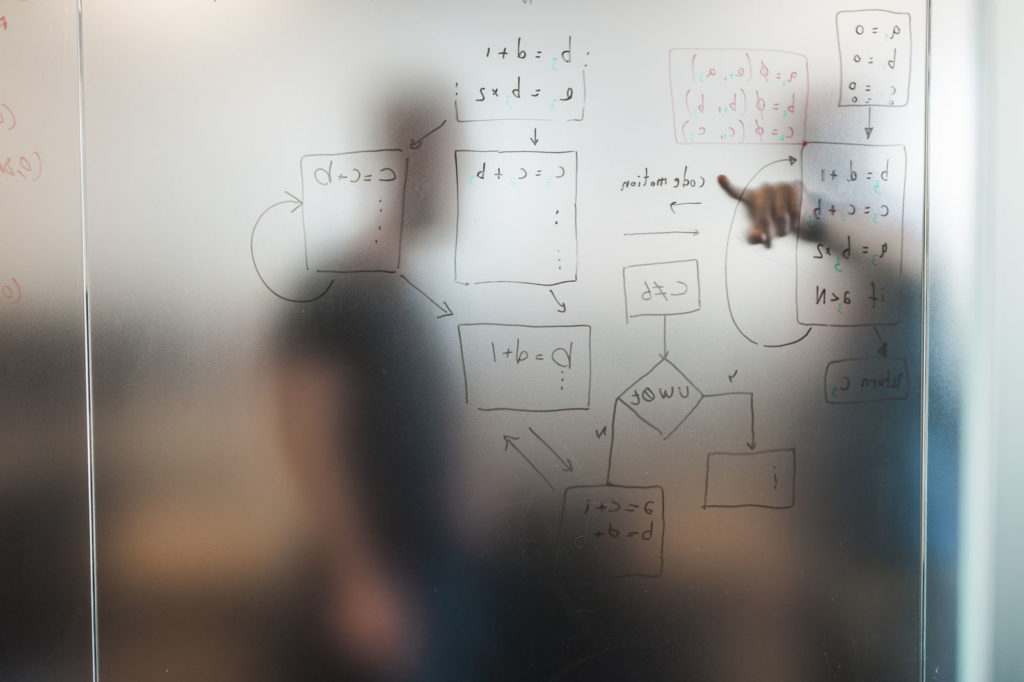 "I was brought up in an environment where books, maths and engineering were part of my everyday life," says Katerina Servou, hardware engineer. "My mum is a maths teacher and my dad a civil engineer so from a young age I always wanted to follow in their path. In high school, I took a programming course, and apart from thoroughly enjoying the experience, the course reinforced my interest in pursuing a career in engineering. Now I work on chips that end up in consumer electronic products such as mobile phones that millions of people use in their everyday life, which is very exciting and gives me a great sense of achievement."
For Katerina, the variety of her role and career prospects were a real draw. "A day at work as an engineer is never the same, not to forget the excellent career prospects of an electronic engineer. Technology is the future; self-driving cars, AI, automation… electronic gadgets are everywhere!"
Engineers come in many varieties and work for a wide range of companies, from those designing bridges and the vehicles that go over them, to the devices that we communicate with, to those looking to reduce our reliance on fossil fuels. Looking specifically at electrical and electronic engineering, you could find work in sectors such as aerospace, automotive, energy, IT, and telecommunications.
If you've always wanted to make an impact on the world then engineering is a career where you genuinely can make a difference and leave your mark.
Creativity
We recently published a post, Putting Imagination into Engineering, which focused on the creativity inherent in the role. This is an aspect of the job that those outside the profession do not always appreciate, which may be many might not consider it as a career option. Our engineers disagree that electronic engineering isn't creative and highlight the importance of problem-solving as a key skill.
"As a child, I loved understanding how things worked, whether that was solving puzzles or wanting to know about the universe," says Anna Hedley, senior customer engineering manager at Imagination. "At school, I enjoyed science and maths and liked the problem-solving side and knowing why what I was doing was useful. I wasn't interested in the theoretical side, it needed to be useful to keep me interested. It was the "useful" problem-solving side of physics that I enjoyed most and especially the electronics part of it, so I applied to do electronic and electrical engineering at university, again taking the subjects I enjoyed. I actually didn't know a lot about engineering before I started my degree and specialised in ASIC design,"
Ultimately, problem-solving is what engineers do. We identify a problem and solve it, and often one of the most important tools in doing so is our own creativity. Looking specifically at her experience, Anna adds, "I moved from design into a customer engineering role when I joined Imagination, and really enjoy solving problems the customer raises and explaining technical details to them in a way that they can understand and accept."
Teamwork
Teamwork is a crucial part of engineering and arguably the heart of it. There are very few successful engineers or engineering firms with a headcount of just one. Being an excellent team player means doing your best, but also knowing when to support your colleague in helping them shine in their area of expertise.
Ksenia Mlynarczyk, a software design engineer, says that collaborating with her team as one of her favourite aspects of her job. "I get to work with some really smart and friendly people with similar interests. I like that we can learn from each other and exchange ideas about how we approach different problems. I also find it exciting that we're working on new technology that ends up in thousands of devices that people all over the world use every day."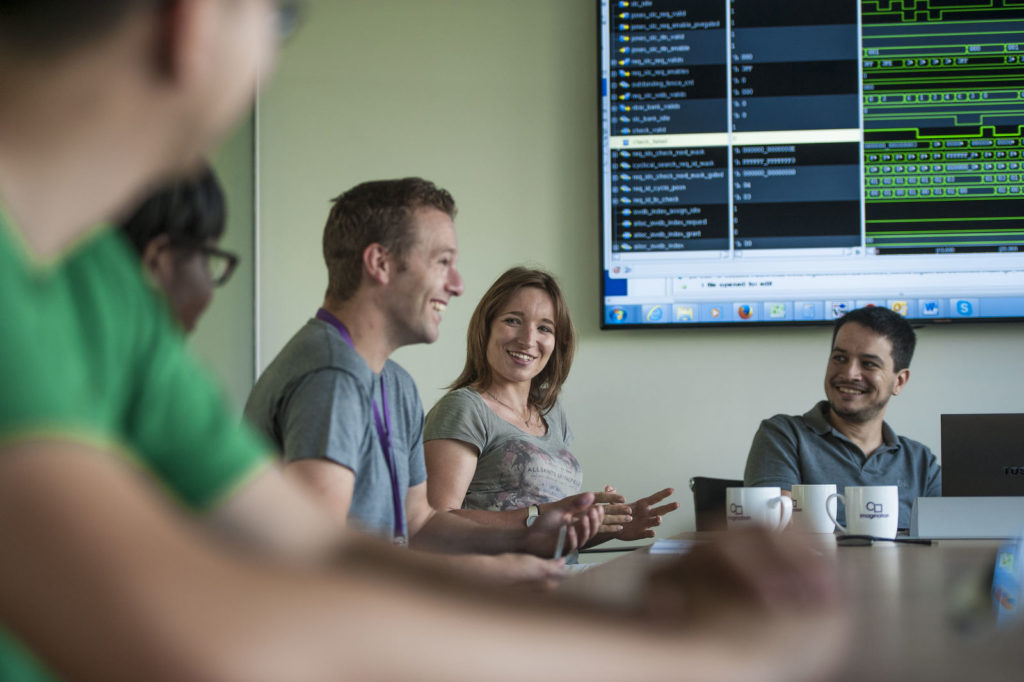 Katerina Servou says she finds it rewarding working with like-minded people. "What I enjoy most about my work is the fact that there is always something new to learn, as well as challenging problems to solve while working with a team of like-minded and talented engineers. The work I do is never boring and hardly repetitive; there is always a new project to work on, and each project requires creative solutions to often challenging problems, pushing the boundaries of cutting-edge technologies."
Be in Demand
Another reason for choosing engineering is that you're unlikely to be out of work. Putting it simply, there is a shortage of engineers globally. In 2017, Engineering UK stated that the UK alone needs 1.8 million new engineers or technicians by 2025. Given the developments in technology and computing, the demand for electronic engineers won't be declining any time soon, and job security should be a given. As automation of lower-skilled jobs increases, the demand for the skills to set up that automation in the first place can only increase.
It's also worth mentioning salary – it's an important consideration. With demand comes reward and engineer salaries are competitive. Becoming an engineer takes a lot of skill and dedication, so it makes sense that this is reflected in the salary. According to The Engineer's 2018 Salary Survey, the average salary for all engineers is over £47,000.
Inspire the next generation of engineers
While there is a current lack of skilled engineers to meet demand, there are a lot of positive steps being taken to attract people into the industry, particularly with regard to under-represented audiences and reviewing how STEM is taught in schools. However, I think Roberto Roncone, hardware engineer, makes the most compelling reason to work in electronic engineering.
"Ever since the day I wrote a digital letter to Santa, my passion for computers and electronics has grown. When I look back and think about the progress, we've made in the last 20 years, I realise why I love electronics so much. It empowers people. Moore's law has always been a promise to provide more and more powerful means to let people express their creativity, improve lives and break barriers. Electronics enables researchers to find new cures, engineers to design amazing cars and sending rockets into space. Electronics is now a critical pillar of our society and that's why I became an electronic engineer."
Tech companies don't just need engineers though. If you love technology but never really felt your passion lay at the low-level, you almost certainly have other skills that tech companies need to be successful, such as a flair for marketing, writing, or managing projects.
If you're feeling inspired and you're interested in finding out about open hires at Imagination.