With the global market for portable gaming consoles set to reach $17bn by 2023, a new opportunity arises for manufacturers to pick up the metaphorical controller and have 'Player 2 enter the game'.
When it comes to household names in the market, Nintendo's Switch has been dominating the leader boards, with a total of 92.87M units sold so far, 15.6M of which were sold during 2020. That's twice the amount of PS4s and seven times the amount of Xbox Ones sold in that year - making it the bestselling console of 2020. Between its nostalgia-filled games, its welcoming, easy-to-use interface and people returning to casual gaming during the pandemic – it's easy to see why the Switch has been so successful.
On the other side of the spectrum, gamers from a PC background are eagerly awaiting Valve's Steam Deck, which despite being delayed to Feb 2022, has maxed out pre-orders at over 110,000 units. With around 16,000 Steam titles confirmed to be compatible with the Deck, Valve's first portable console could be shaping up as a robust offering for both casual and hardcore gamers.
And the gaps in the handheld gaming market are being filled by players such as GPD and ONEXPLAYER. These alternative devices cover retro to modern gaming needs and are readily available for those who don't want to wait until the Steam Deck launches.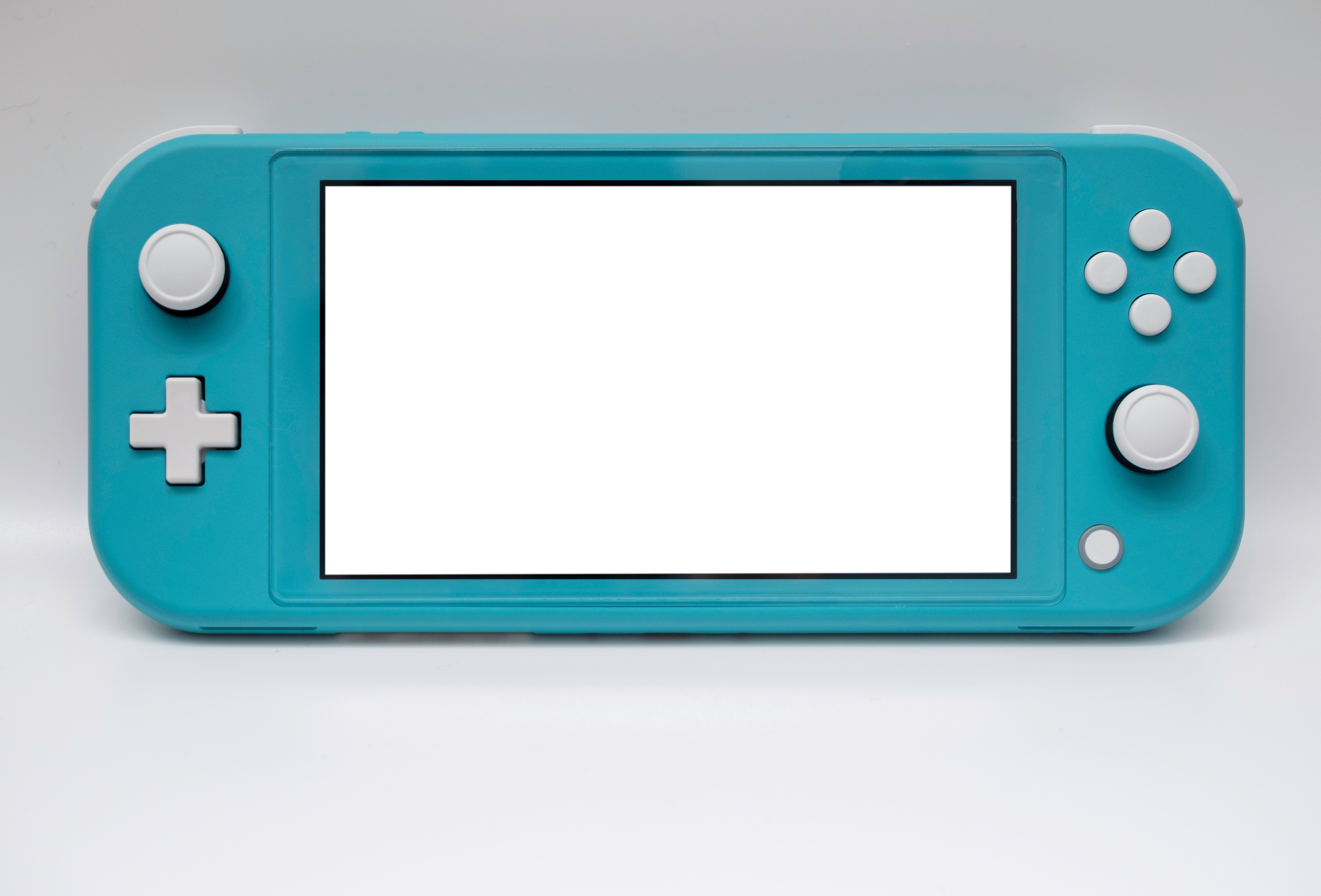 Portable gaming consoles are great - but could designers be leaving performance on the table?
However, squeezing in more performance in a portable form factor has proven challenging even for the major players. The Nintendo Switch only runs at 720p resolution in mobile mode, while the Steam Deck comes with a near insignificant spec jump with 1,280 x 800p at 60Hz. Both consoles do offer cloud gaming options, with enhanced rendering – however, the offline experience remains limited by the hardware. And in terms of power, these consoles only offer up to 0.5TFLOPS and 0.8TFLOPS respectively while in sustained performance mode. By comparison, the PlayStation 5 and Xbox Series X both clock in peaks of over 10TFLOPS.
So, does this mean it's "game over" for performance when it comes to handheld gaming?
The current state of portable gaming
One of the main advantages of the Nintendo Switch is that it can be "docked" to provide a much-needed boost in resolution, frame rate and rendering distances. This is because when plugged in the Switch doubles the frequency of the Nvidia Tegra GPU, while slightly increasing RAM speeds (around 20%) – giving the console enough power to run games at 1080p when connected to a TV.
By comparison, the Steam Deck leans into slightly more powerful hardware to deliver 1.6TFLOPS of peak power and a 1,280 x 800 resolution. The flagship feature here is the ray tracing (RT) that is enabled by the RDNA 2 GPU – bringing the console closer to what a modern gameplay device would feel like.
But the Steam Deck has its own limitations, with its RT solution only coming in at a Level 2 on the Ray Tracing Levels System (RTLS). This means the GPU has dedicated hardware for only the most fundamental operations of ray tracing: testing rays against boxes and triangles for intersections. This leaves all additional ray tracing work to be done in software shader programs on GPU compute cores, and even worse – those processing stages are not friendly with the GPUs parallel execution engines. In other words, you get lower performance for traditional graphics effects and lesser efficiency overall.
When it comes to portable consoles, we've yet to see a leap in technology that's truly significant. So, the question is – how could portable console manufacturers truly level up their next-generation products?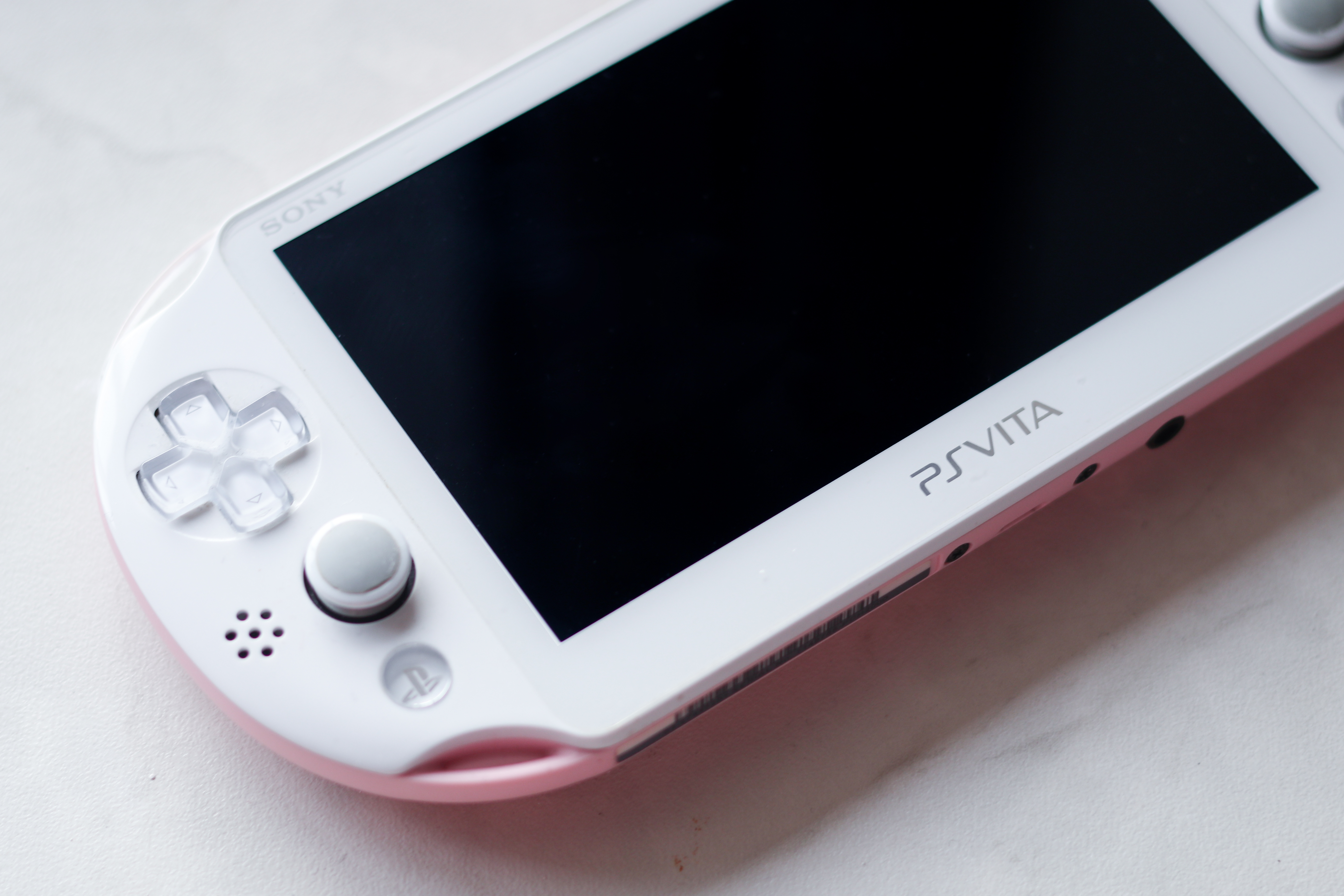 Imagination background in creating GPUs for portable gaming consoles includes the PS Vita
The answer is simple: true mobile power-efficiency focussed GPU architecture combined with decentralised multi-core GPUs. Nintendo has the right idea with its docking system that effectively doubles the GPU speed. Opting for a similar docking and decentralised approach, with an SoC in both device and the dock bundling forces and ramping clock up, would allow manufacturers to significantly increase the overall power of their device. Starting from a 1080p device (a modest resolution for a mobile phone) at low clock this could boost to twice the clock speeds and could be combined with a second SoC in the dock - thus offering four times the performance with true 4K scalability (2x chip/SoC and 2x clock in the portable unit). This also means that when the handheld device is out of the house the dock can continue to offer entertainment.
Levelling up your GPU
Imagination's strong heritage in delivering innovative mobile GPU solutions puts us in a great spot when it comes to understanding how we can take advantage of that scalability. Debuting our Photon architecture, the IMG CXT GPU brings high-performance, desktop-quality ray traced visuals to the palm of your hand – making it especially great for portable console applications.
In terms of power, the IMG CXT RT3 configuration offers 1.5TFLOPS FP32 performance per core – the same peak clock as other devices. It also features a first-of-its-kind Level 4 RTLS mobile solution, that's capable of delivering 1.3GRay/s per core. This means much more usable performance in the same power envelope, which is crucial in a power-constrained device.
On top of bringing more power efficiency for mobile, the CXT GPU's architecture is designed to be scalable up to desktop and data centre solutions. This means it can achieve up to 9TFLOPS of FP32 rasterised performance and over 7.2GRay/s of ray traced performance, at 2.5x the power efficiency of current solutions – putting it in the same ballpark as modern standalone consoles.
Taking advantage of GPU parallelism, CXT's multi-core architecture can be easily integrated into a docking station, similar to the Switch, bringing a significant leap in console performance when connected to a TV. Leveraging its scalability, CXT can be used for data centre applications – building a holistic ecosystem that also enables manufacturers to offer cloud gaming solutions, complementing the portable console experience with even higher graphical power.
Taking things a step further, manufacturers can go fully heterogeneous. Following on from the recent introduction of our Catapult RISC-V CPU, a single, all Imagination SoC design could combine CPU, GPU, and NNA, resulting in overall greater efficiency from dedicated hardware. In practice, this would bring many benefits such as the NNA offloading AI and performing ray tracing denoising or unlocking super-resolution.
The right co-op partner for the win
The growing portable console market represents an extremely exciting opportunity for OEMs to drive significant innovation, pushing their next-gen devices even further than before. While smaller form-factor devices will always have design challenges, many of these can be overcome with the right tools.
Our decades-worth of expertise in creating mobile GPU IP has given us the knowledge to create truly ground-breaking solutions that help push handheld gaming experiences further than ever before. The CXT GPU is a tour-de-force of rasterised graphics performance, with 50% more compute capability than previous generations, 50% more geometry performance, and a low-power superscalar architecture delivering high-performance at low clock frequencies for exceptional FPS/W.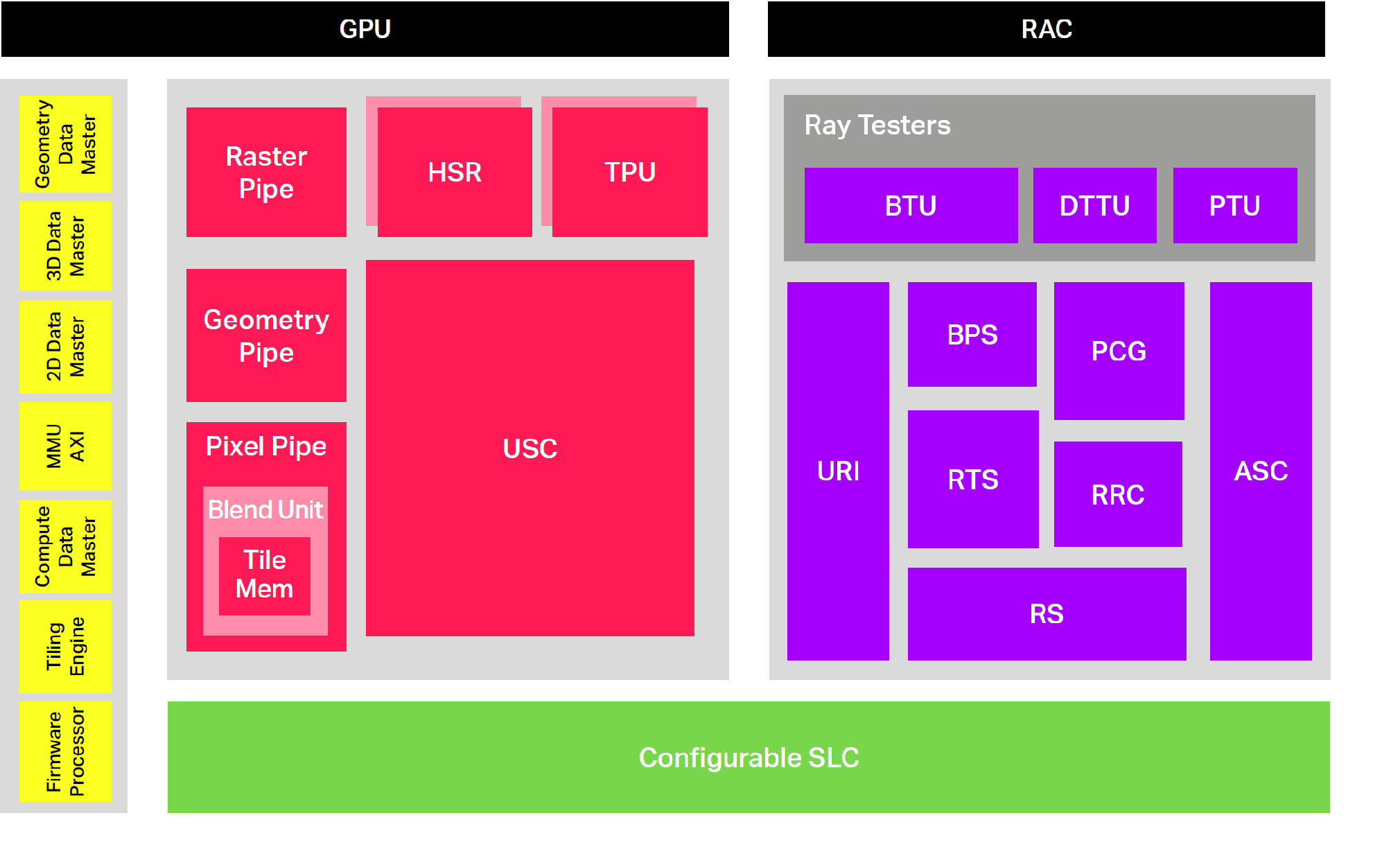 The IMG CXT includes the Ray Acceleration Cluster (RAC) - a silicon block dedicated to ray tracing
Thanks to a new GPU block called the Ray Acceleration Cluster (RAC), the PowerVR Photon architecture offers enhanced ray tracing performance and efficiency, that delivers a desktop-quality ray traced experience for mobile gamers and developers.
Lastly, with our recently announced Catapult CPU family, we have unlocked the potential to create a full-Imagination computing platform – combining trusted, reliable and powerful IP in one game-changing heterogeneous solution. Our NNA IP offers enhanced multi-core scalability and flexibility, giving manufacturers fine-grained control over multiple parallel workloads. Our latest IMG Series4 NNA is100 times faster than a GPU and 1,000 times faster than a CPU.
Imagination has a strong pedigree in innovative gaming solutions, from the fondly remembered Dreamcast of 1999, which featured the NEC PowerVR2 architecture to the handheld PlayStation Vita running on the SGX543MP4+ GPU. Today, our new CXT IP unlocks an entirely new dimension to portable gaming being the first mobile solution to bring Level 4 ray tracing to the gaming market - more powerful and efficient than ever.