In 2021, Imagination introduced the world's first real-time, hardware-based ray tracing GPU solution designed to maximise the visual impact within the efficiency constraints of mobile devices. The challenge of achieving this performance-intensive task within the area and power restrictions of mobile had been cracked. Acknowledging that ray-traced graphics were set to play an important role in the future of mobile, other hardware manufacturers followed suit with varying levels of solutions of their own and the team behind the IMG CXT won The Linley Group 2021 Analysts' Choice Award.

Our recent announcement is just as revolutionary as that product launch, which sent ripples through the industry. Ray tracing is no longer just in the hands of PC, console or hugely expensive mobile device owners: it is entering the mainstream. The new IMG DXT GPU features innovative technology that neatly scales our ray tracing solution to make it a great fit for mobile, whether from mainstream devices up to premium.
What does this mean? Well, ABI Research forecast that the number of mobile gamers will reach 2.6bn globally in 2022, and this number is only going up. In the Asia Pacific region, they note that already 96% of gamers are using a mobile device. Not all these 2.6Bn global mobile gamers have access to the latest, hottest premium device; it's far more likely they are running on something a little more mainstream, not to mention a couple of years old.
The mobile game market has always been busy, but now PC and console developers are responding to our mobile phone addictions by porting some of their more popular titles to mobile. As an example, recently Activision Blizzard, publisher of Call of Duty, Diablo, and StarCraft, announced the focused development of mobile versions of some of their core brands.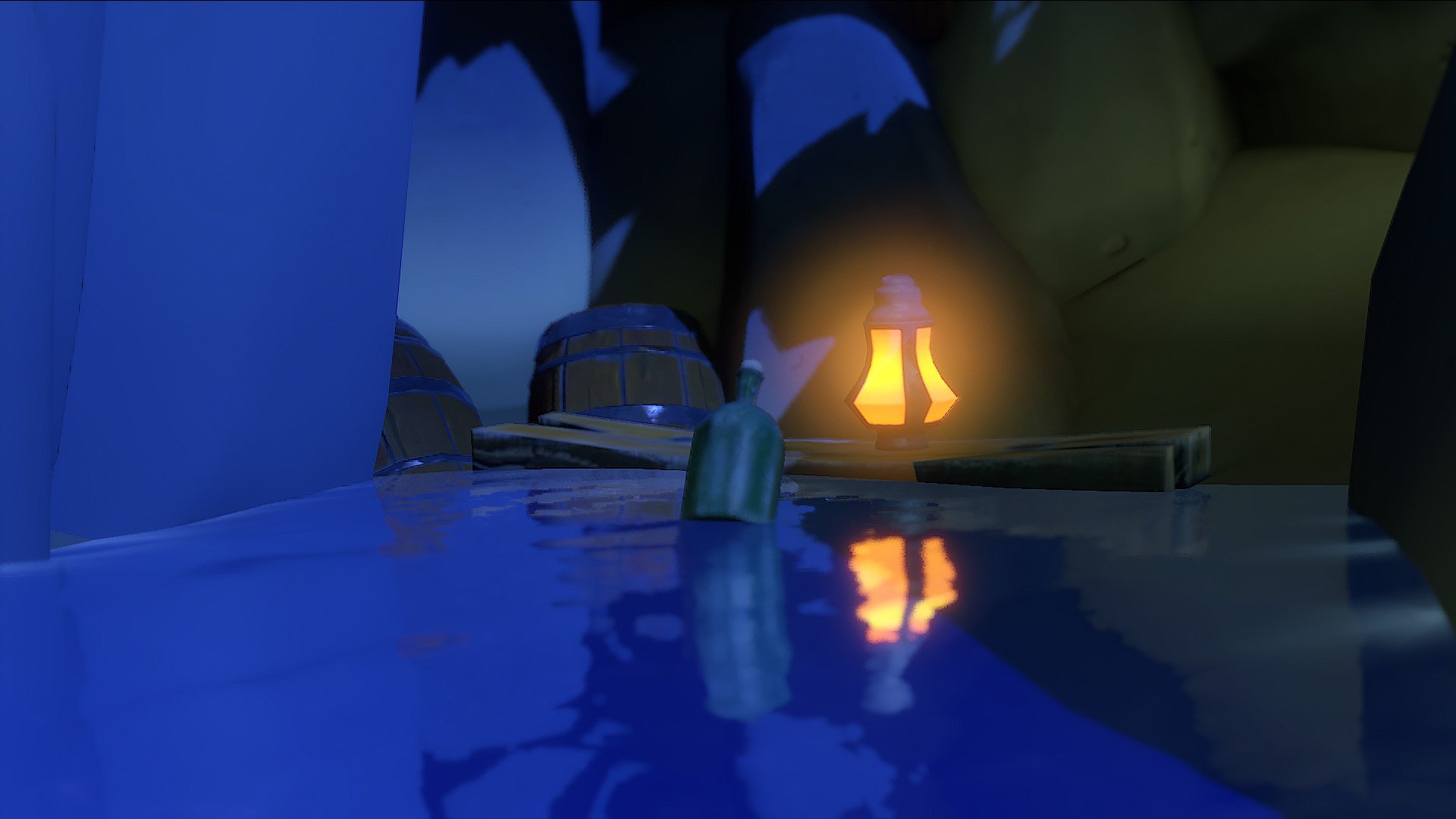 An example of ray-traced reflections
To anyone setting out to achieve console-level visual quality on mobile while maintaining frame rates and respecting the power constraints inherent in mobile's form factor, the task must already feel unachievable before they even start to consider the breadth of performance points in the mobile market. For console publishers looking to enter the market they previously had a choice: develop for a minority of ultra-premium device users or adapt graphics quality and gameplay to address a broader market.
Today's announcement signifies a shift for these developers. No longer will the market for ray-traced, console-quality graphics on mobile be narrow. A larger range of mobile devices in the market can contain specialist ray tracing hardware and deliver console-level lighting effects to its screen.
The DXT-8-256 GPU is our new area-efficient, ray-tracing-enabled offering for the mainstream mobile market. It offers 8 Gigatexels per second and 256 GFLOPs of performance on 20% less silicon than previous generations and can feature a half Ray Acceleration Cluster that delivers 216 Mray/s at Level 4 on the Ray Tracing Levels System (RTLS) while using 60% of the area of our standard ray tracing solution.
And at Imagination, we are not just producing the hardware IP. We are working across the global mobile ecosystem with key enablers from game engines through to AAA-title developers so that all games can be ray-tracing ready. At GDC 2022, we showcased joint work we are doing with Amazon on O3DE, utilising its open-source engine to show how ray tracing can be used to transform the gaming experience on a mobile device, within a power-constrained budget.
With IMG DXT, Imagination is leading a revolution in mobile graphics, democratising the visual experience so that anyone can experience truly immersive gaming, anywhere they are.