If you are reading this as a gift guide to help you choose your holiday shopping well, you've left it a bit late haven't you? But if you are the last-minute type or you're thinking about buying yourself a special something then take a look at this list. You deserve it. To help you we've assembled a few ideas, all of which naturally contain some special sauce: Imagination technology inside.

Our IP crops up a great many devices but to keep this manageable we've settled on a choice few. Let's start with smartphones and the first that caught our eye was the Meizu MX5e.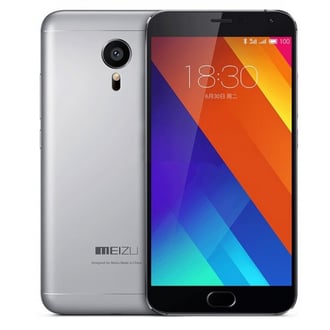 For those that may not have heard of them, Meizu is a Chinese smartphone manufacturer but its products are also available all around the world. The Meizu MX5e is an affordable Android device powered by a Mediatek MT6795 Helio X10, which uses Imagination's PowerVR G6200 chip. It's an LTE/4G device and sports a large 5.5in AMOLED 1,920 x 1,080 display. There's 3GB of RAM, has a minimum of 16GB of internal storage and comes equipped with a 16MP camera.
Another affordable option is the HTC One M9 Prime Camera Edition, which also offers a lot of phones for the money. A reworking on last year's One M9, the M9 Prime Camera is, like the Meizu, based on the Mediatek MT6795 Helio X10 with PowerVR G6200 graphics. It has 16GB of internal storage, a MicroSD slot for adding more and a 13 MP camera.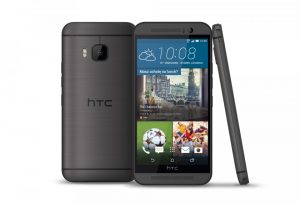 Nothing says Christmas like putting your feet up and watching the telly, and if you owned an LG 55UH7700 or its 60in or 65in variants, then you'd probably not want to do anything else. These LED-backlit TVs feature 4K resolution and are HDR capable with support for Dolby Vision, a beyond standard HDR format that means the TV can display the brightest whites and the deepest contrast at the same time in any given frame. The Imagination interest comes from the PowerVR G6110 GPU, powering the on-screen menus and keeping the WebOS interface running smoothly.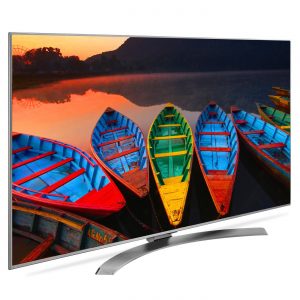 Once you're up and running you'll need some great 4K content, and a great source of that is an Amazon Fire TV streaming media player. This is fully 4K Ultra-HD compatible and gives you access to the 4K HDR content that's available on Amazon Prime Video and Netflix. What differentiates it from many streamers is that the Amazon Fire TV has an optional Game Controller accessory that lets you play hundreds of games right on your TV – it's a veritable games console. This is all possible thanks to the use of a MediaTek MT8173 chipset, containing a PowerVR GX6250 GPU, which offers LPDDR3 memory, clocks up to 933MHz and has support for OpenGL ES 3.2, OpenCL 1.2 and the Vulkan API.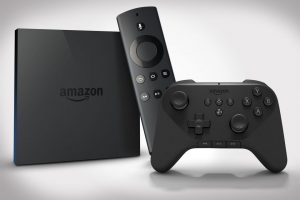 For those that are able to switch off their television set and go and do something less boring instead, they might well want to get hold of a MediaTek LinkIT. This is a smart development platform for IoT based on the MediaTek MT7688AN chipset based on MIPS and integrating 802.11n Wi-Fi. It runs run OpenWrt Linux and developers can use the OpenWrt SDK to create native C applications for an IoT device, taking advantage of over 2000 software packages.
You can buy a LinkIt Smart 7688 Duo in the UK for just £15.49, but you can also find them easily enough on eBay.

We also have to mention our very own Creator Ci40 board, which will let you get your IoT development thing on – ideal if you need a little IoT project to keep your mind engaged through the holiday period.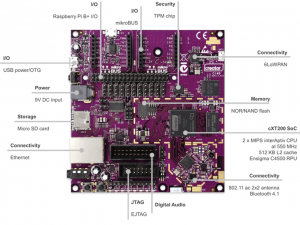 Now, this isn't really a Christmas gift in the regular sense, but if your ship has come in so to speak, and you want to treat yourself to a shiny new car for the new year you'll find that Imagination's IP can be found in some leading-edge cars.
Let's start with my personal favourite: the Ford Focus RS 2016. Yes, the Focus RS offers 345bhp of sports car insanity disguised as a standard 5-door hatchback and it might have a trick 4-wheel drive system with 'drift mode' so you can send it sideways (safely on a track of course).
These things would merely distract from the Ford Sync 3 infotainment system, which is powered by a TI Jacinto SoC, containing a PowerVR SGX544-MP2 GPU. This updated version of Ford's in-car entertainment system has been well-reviewed for its responsiveness and clean graphics.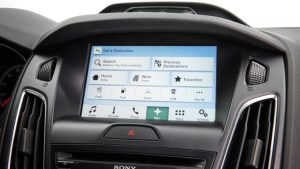 A great many vehicles these days also feature Advanced Driver Assistance Systems (ADAS) and a huge part of that market is supplied by Mobileye, with all of its offerings powered in part by MIPS processors.
To pick just one example is difficult, but we've gone with the Mobileye EyeQ3 equipped Volvo XC90. The XC90 is a beast of a car: super comfortable, powerful and also technically advanced. We'll pick out its Pilot Assist feature, which will drive the car for you at speeds up to 30mph, perfect for taking the strain when you're in stop/start traffic.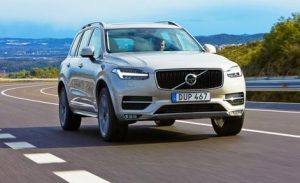 Finally, we'll also point out our recent blog post that mentioned some smart cameras powered by the Ingenic T10 SoC, which features a 32-bit XBurst CPU built using a 1GHz MIPS design. Check out our recent blog post for more info.