On Tuesday 4th December, we kicked off the first of our PowerVR Inspire event in Shenzhen, China., and then moved on to Shanghai later in the week. With over 280 attendees, the Shenzhen event was very full, comfortably exceeding our initial attendee targets.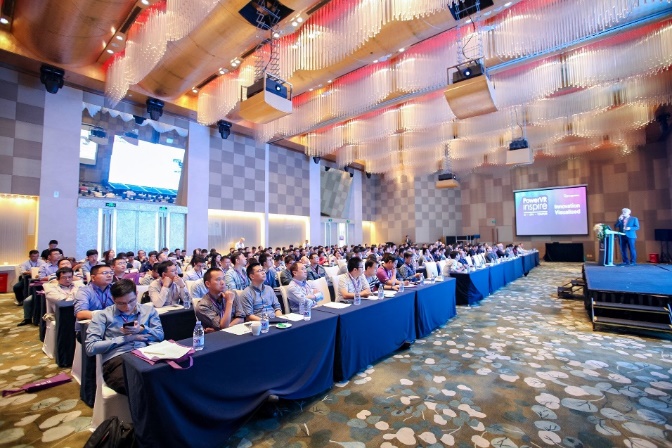 At the show, we were also joined by our partners, including RockChip, Andes and SiFive, who each had their own booths on the exhibition floor.
As the Shenzhen event, we officially launched PowerVR Series3NX and PowerVR Series9XEP/XMP/XTP, which were well received and followed this with briefings with journalists from leading Chinese publications such as EE Times-China, EDN China and OFWeek. Whilst the media were particularly keen to discuss advances in AI and neural networks, and the role of PowerVR's NNA, there were also multiple questions on our GPUs, our work in the automotive market and the developments of RISC-V.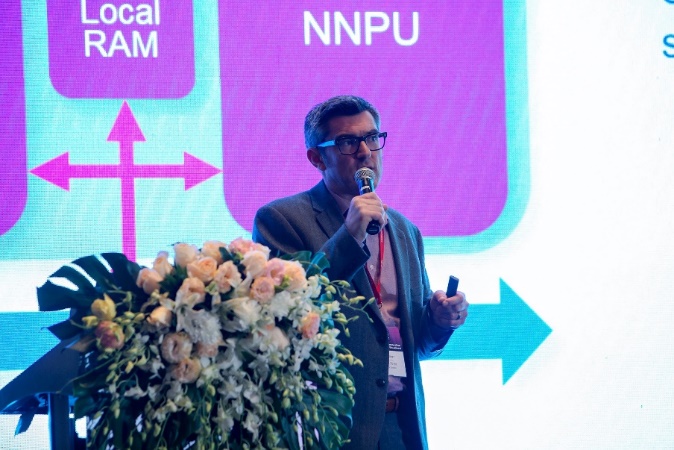 Moving to Shanghai on Thursday 6th December, we presented to an even bigger audience, with over 260 attendees.
In addition to the product launches, we had several demonstrations at the events. These included; a cluster demo running on a low-power PowerVR Series8XE GPU. As you can see in the video, it contains an efficiently created modern dashboard design that showcases FXAA+MSAA for car rendering and possible surround view applications as well as a mini infotainment demo.
Also on show was a demo featuring our PowerVR Series2NX AX2185 running on the Xilinx FPGA, showcasing a classifier and Single Shot Detection (SSD) running in parallel, time sliced, on the same machine.
Mr Zhou Chen, vice president of Ziguang Marketing, delivered the keynote speech at the Shanghai event, where he highlighted the importance of AI and visual experience applications, as well as the deep cooperation between Ziguang and Imagination, who have been working together on GPU and AI technology since 2016.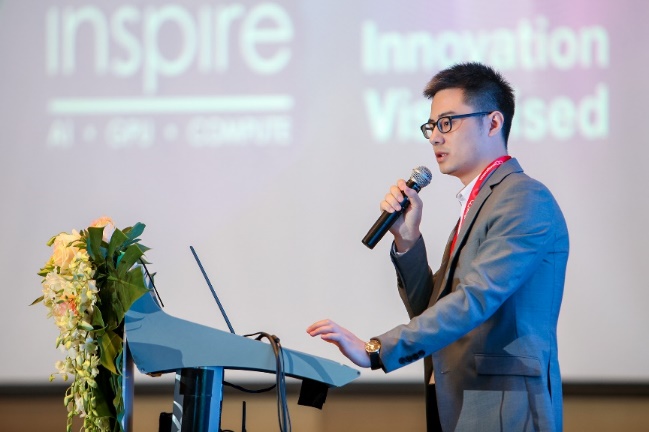 The events was followed by another award win for our Power Series2NX NNA, this one given at the 2018 IoT Conference in Shenzhen. This followed on from its recent win at the ASPENCORE Global Electronic Achievement Awards Annual EDA/IP award ceremony, making it the fourth the NNA has won this year.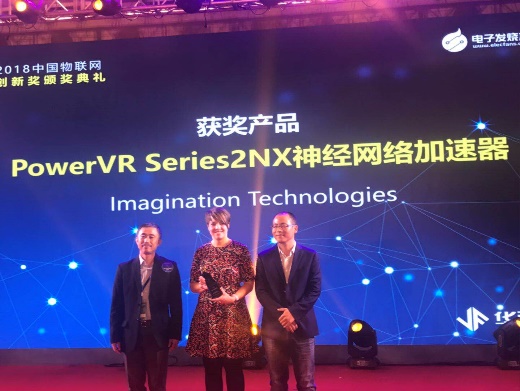 For more news and announcements related to PowerVR, keep coming back to our blog and follow us on Twitter @ImaginationTech, Facebook, and LinkedIn.