There's been a focus recently in the media on the importance of corporate social responsibility (CSR) – but what is CSR and why is it important? CSR refers to a company's desire to support charitable causes and do good within its local area and the wider community. It's easy to be cynical, but for many of us at Imagination, we were keen to ensure that these activities were not just a tick-box exercise, carried out just as a regulatory requirement. Indeed, rather than being just another piece of business jargon, taking our corporate social responsibilities seriously is something close to the hearts of many of us at the company, myself included.
Imagination has always engaged in supporting charities, but recently there's been such a groundswell of support that we've set up a CSR committee to help coordinate and focus the company's work in this space. This committee has achieved quite a lot already in just a few short months. We've started engaging with initiatives to improve our local area, including litter picking and setting up our own beehive along with kicking off partnerships with two charities that are making a real difference to hundreds of people in need in the local area.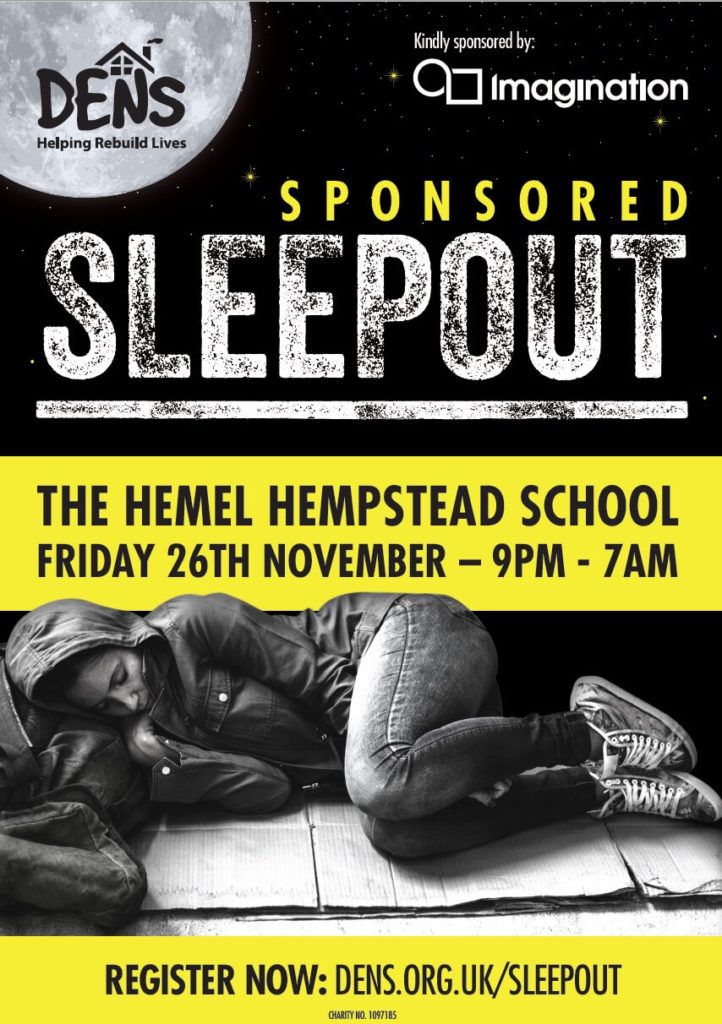 One of these is DENS, a Dacorum-based charity that supports people in the local community facing poverty, hunger or social exclusion with a privately-funded food bank, day centre, emergency accommodation and halfway house. We've already signed up as an official business partner of DENS, and Imagination has kindly offered to back their largest fundraising event – 'the Sponsored Sleepout'. Taking place at the end of November, this is an event where participants raise money by experiencing what it's like to spend just one night sleeping rough in the British winter. With the business offering to fund match, we're hoping for a good turnout of Imagination staff to support such a worthwhile cause. I can't say I'm looking forward to this as much as our recent charity golf day – but I'm sure it will be a positive experience that makes a real difference to those most in need.
You might wonder why I've signed up to take part in the Sponsored Sleepout and the simple answer is that I want to help make a difference. In 2020, DENS' Foodbank was accessed by 6,007 people, of whom 2,435 were children. Raising £325 could pay for five rough sleepers to come in from the street and have a shower, hot meal, change of clothes and receive 1-1 expert advice from a qualified support worker.
We're also very excited to start working with another fantastic charity doing good in the local community. Originally founded in India, Akshaya Patra is a charity now working in several regions with the goal of tackling classroom hunger and improving the educational outcomes for children living in poverty. The work of Akshaya Patra struck a chord with the CSR committee and we'll be rolling out a range of fundraising activities with them in the run-up to the holiday season.
The main focus of the CSR committee is on the UK at the moment, but we're a global family and we're eager to support our international colleagues to make a difference in their local communities. Our colleagues in Romania recently took part in an activity to restore a hiking trail and our team in Poland will be running activities to support a hospice in the local area.
Working with like-minded colleagues, eager to make a difference to those in need is inspiring and I'm proud to be part of the CSR committee here at Imagination.