PowerVR SGX544 is the second member of Imagination's PowerVR Series5XT family. It can be implemented as a high-performance 4-pipeline single core or in various multiprocessor (MP) configurations of between 2 and 16 cores (8 to 64 pipelines).
Please note that this article is out-of-date. You may be interested in finding out more about our latest IP for gaming, mobile, automotive, and server: the IMG B-Series.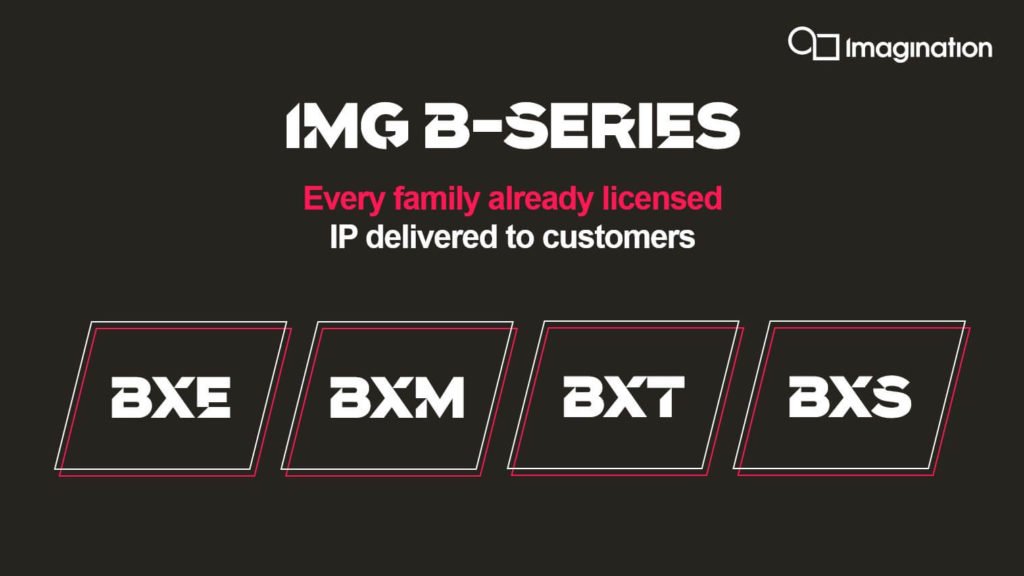 The list below shows just some of our partners that have shipped or will soon ship PowerVR SGX544-based platforms:
Allwinner A31, A31s
Intel Atom 'Clover Trail+' Z2580, Z2560, Z2520
MediaTek MT6589
Renesas MP6530
Samsung Exynos 5410 Octa
Texas Instruments OMAP4470, OMAP5430, OMAP5432
Unlock the graphics potential of PowerVR SGX544 with the new OpenGL ES 2.0 API extensions
As mobile and embedded application platforms continue to converge, Imagination has seen growing demand for multi-standard API support across all cores in the Series5XT GPU family. We've designed PowerVR SGX544 to be a modern and high-performance core. Thanks to the PowerVR architecture, SGX544 is capable of exceeding both OpenGL ES 2.0 and DirectX9_3 requirements, making it ideal for tablets, computing devices and smartphones.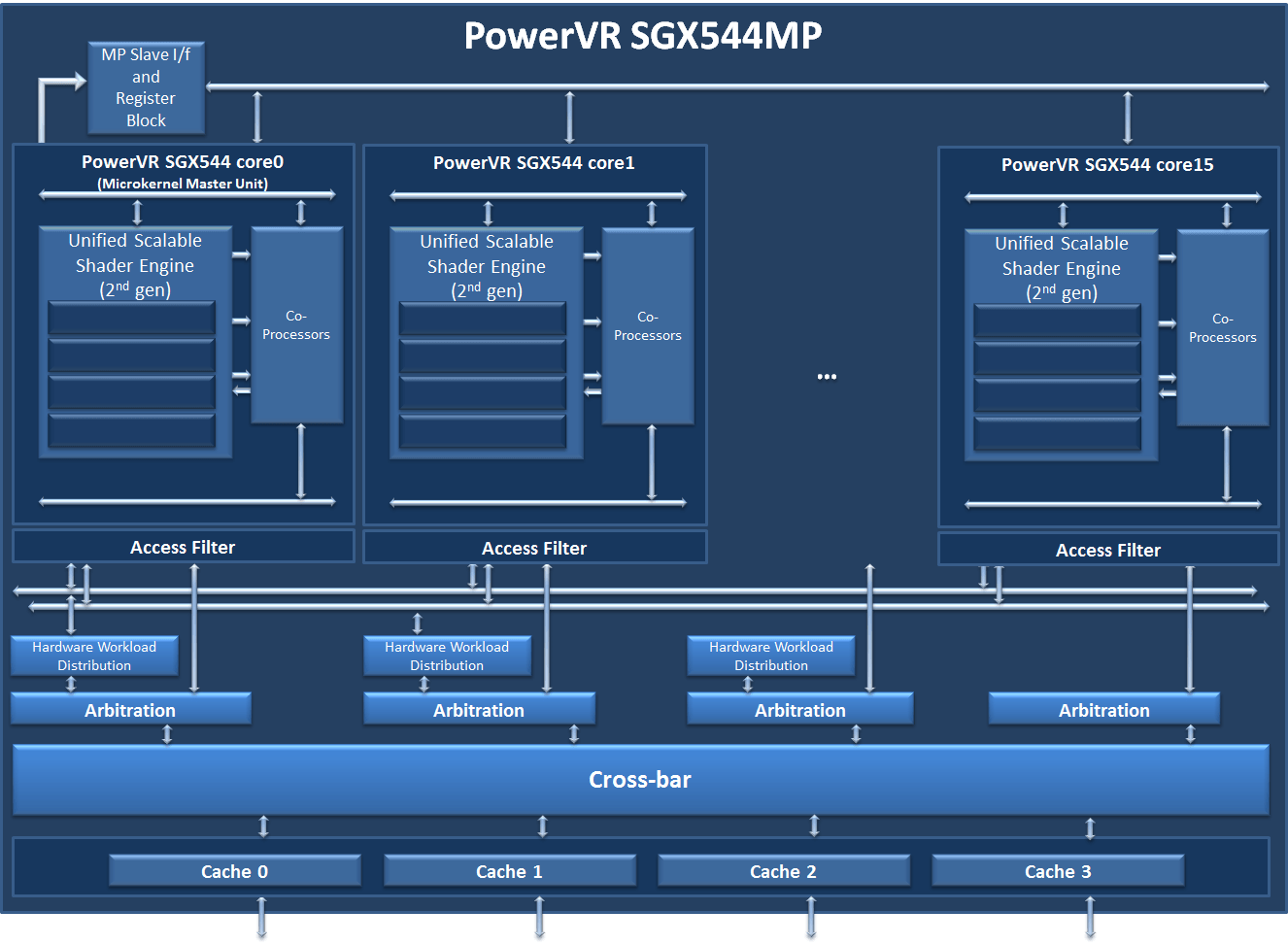 Not only that, but we have recently pushed the boundary for all existing PowerVR Series5XT GPUs with a new series of API extensions which include OpenGL ES 3.0 features like MRTs, occlusion queries, seamless cube maps, sampler access from vertex shaders, floating-point textures, GLSL full-precision floating-point, R and RG textures, min/max blends, and multisample render buffers. We expect to see developers taking full advantage of all these added features soon, as they provide a valuable differentiator for our semiconductor licensees and OEM partners.

The Alcatel One Touch Scribe HD (MediaTek MT6589), Lenovo K900 (Intel Clover Trail+), and Samsung Galaxy Premier (Texas Instruments OMAP4470) have PowerVR SGX544 GPUs
PowerVR SGX544 supports the widest range of texture compression standards, including PVRTC2
Developers targeting current generation platforms will be able to take advantage of PowerVR SGX544's advanced texture support. Alongside widely adopted texture compression standards like ETC, PVRTC and DXTn, all Series5XT and Series6 GPUs support Imagination's PVRTC2 format. This recently updated texture compression standard adds a wide range of new features including:
improved image quality, especially for textures with high contrast, large areas of significant colour discontinuity, or boundaries of non-tiling textures
better support for pre-multiplied textures
support for arbitrary sized NPOT (Non Power Of Two) textures
sub-texturing
PowerVR SGX544 delivers a rapid path to GPU compute through, Renderscript and Filterscript
The PowerVR GPU family continues to lead the market in technological capability, roadmap strength and ecosystem. It remains by far the most adopted and shipped technology of its kind. PowerVR Series5XT has been optimized for graphics and compute efficiency, obtaining better real device performance and compatibility. It is a modern GPU family, whose feature set clearly exceed the obsolete capabilities of other competing cores released in the last four years.
The Series5XT family's ability to fully support popular graphics and compute standards such as OpenGL ES 2.0 and DirectX9_3, with new standards added continuously (recent additions include Renderscript and Filterscript), shows the capabilities and extensive feature set of the PowerVR architecture.
Different hardware configurations with PowerVR SGX544 (i.e. Allwinner A31, Intel 'Clover Trail', MediaTek MT6589, Samsung Exynos 5410 Octa, etc.) are already starting to ship in mass volume in certain markets, with tablets and smartphones including the Amazon Kindle Fire HD 8.9", Onda V972, Ramos W33, Ainol Novo 9 Spark, and Samsung Galaxy Premier.

The Onda V972, Ainol Novo 9 Spark (Allwinner A31), and Amazon Kindle Fire HD 8.9" (Texas Instruments OMAP4470) have PowerVR SGX544 GPUs
Upcoming flagship devices like the Samsung Galaxy S4, Lenovo K900, Alcatel One Touch and many others are soon to follow, making the PowerVR SGX544MP, alongside other existing Series5XTMP cores, the most popular GPU in the mobile and embedded market today.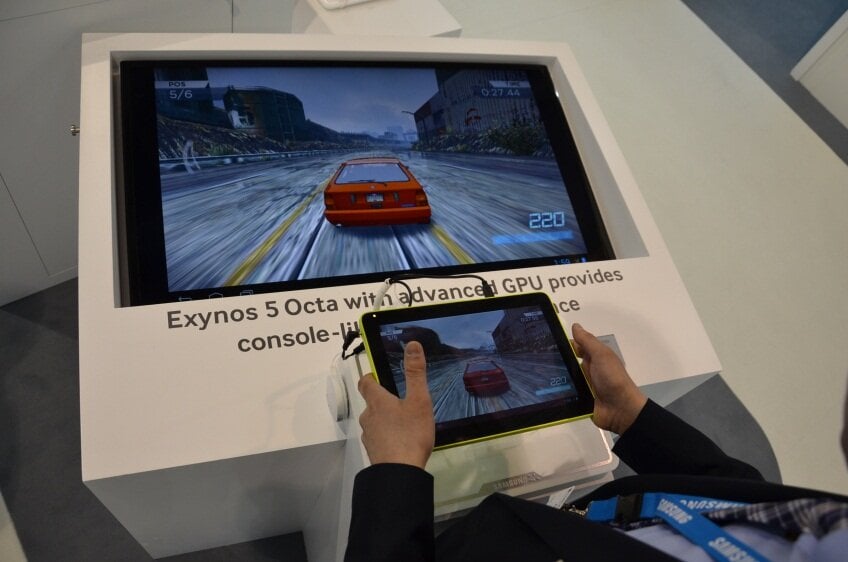 The Samsung Exynos 5410 Octa processor has a PowerVR SGX544MP GPU core
We expect to see even better levels of performance from PowerVR Series6-based designs, which are starting to ship now and will reach mass-market volume this year. As smartphones and tablets overtake traditional consoles and PC shipments to become the highest volume segment in the computing market, Imagination is driving mobile and embedded graphics performance to reach across the full range of smart consumer devices, from mass market to high end in an era of ubiquitous mobile multimedia.
We hope you've enjoyed this article and look forward to hearing about your favourite PowerVR SGX544-based device in the comment section and on our PowerVR forum. For more news and announcements from Imagination and our PowerVR ecosystem, follow us on Twitter and keep coming back to the PowerVR developers' blog.