Imagination has been around for over twenty years and in that time its technology has appeared in millions of devices. With more people choosing to stay at home in the wake of the global Covid-19 pandemic more emphasis than ever is being placed on home entertainment. While Imagination is well known for its success in mobile devices, you may not know that many home consumer devices also contain our technology, from set-top boxes to digital clocks, to TVs.
What's fascinating about the TV market, in particular, is how it is always evolving. TVs have moved on from standard definition to high definition, to 3D, and then onto 4K ultra-high definition, which offers not just more pixels but also new visual enhancements such as expanded colour gamut and high dynamic range, available in HDR10, HLG, and Dolby Vision flavours.
The audio side of things should also never be ignored. As George Lucas famously said, sound is 50% of the movie-going experience – and that applies equally well in the home. Stereo replaced mono, surround sound evolved from Dolby Pro Logic to Dolby Digital and DTS (offering discrete 5.1 digital channels, to Dolby 6.1 EX, and then 7.1) and now onto Dolby Atmos and DTS X that bring true cinematic 3D surround into the home – as long as you can accommodate the speakers. The reality is, of course, that most people can't – multiple speakers can be unsightly and difficult to install, and while it can all be done in a visually pleasing manner, that takes a lot of effort and expense.
For most people, a simpler solution is required, and that is where soundbars come in. These contain an array of speakers but in a single enclosure, offering high-quality sound in a compact, easily installable package. In its purest form, Dolby Atmos is all about creating a bubble of sound and requires speakers to the sides, the rear, and above you. So how can a soundbar create a surround effect on its own? The answer is virtualized channels using special DSP effects that do their best to mimic the effect of having those actual physical speakers all around. OK, it's not going to be as effective as a full-on surround speaker system, but Dolby Atmos soundbars do create a wider and more immersive sound field that a basic stereo version.
U+tv Soundbar black
One such example is the U+tv Soundbar black, which is available for the South Korean market as part of the Technicolor Connected Home platform through LG U+, one of the big telecoms players in the country. Subscribers get a high-quality, 150W capable, soundbar with an integrated set-top box that has been developed in conjunction with Harman, a company that owns renowned brands such as JBL, so, as the expression goes, it knows its audio onions. As befits any modern soundbar, it passes Dolby Vision HDR to the TV and features Dolby Atmos and DTS X sound derived from eight JBL speakers to provide that rich, encompassing audio experience. Other features include a built-in Chromecast for streaming and Google Assistant, so it can respond to voice commands.

With all these features it needs a high-performance SoC to power it, and the U+tv soundbar is powered by a VideoSmart VS-680 SoC, featuring Imagination's PowerVR GE9920 GPU. Part of the Series9XEP, the chip combines high performance with high efficiency. With eight pixels per clock and up to 64 FP32 FLOPs/clock and our sophisticated PVRIC4 image compression for excellent bandwidth savings. This makes it highly capable of delivering a great visual experience for users to interact with the soundbar.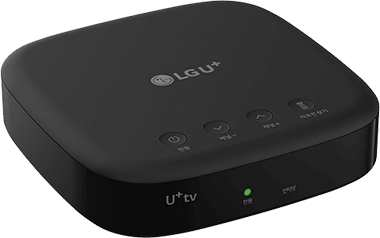 The Technicolor U+ UHD4 does without built-in speakers but is also a set-top box that also supports 4K with Dolby Vision and HDR10 as well as Dolby Atmos and "AI sound", adjusting the audio to match so it's easier to hear without having to alter the volume. Also available in South Korea as part of the LG U+ subscription service, it is powered by the Synaptics VideoSmart VS-680 SoC featuring the PowerVR GE9920.
The Hello TV UHD2, meanwhile, is another streaming set-top box from Technicolor that supports the "HelloTV" service in South Korea from LG HelloVision.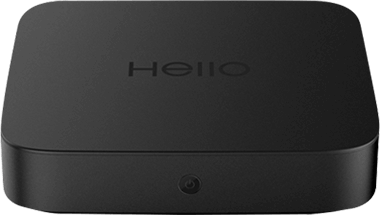 Powered by a Synaptics VideoSmart VS-550, it features a PowerVR GE8310, which, like all our GPUs offers support for the Vulkan 1.2 API, enabling interface designers can make the best use of the hardware to create the most efficient GUI for a fast, smooth response, so end users get the best possible experience.
Staying in South Korea, while the Giga Genie 3 from KT looks more like a smart speaker, it has an LED clock built-in and also supports Dolby Vision, Bluetooth 5.0, and speech recognition, with audio provided by Harman/Kardon.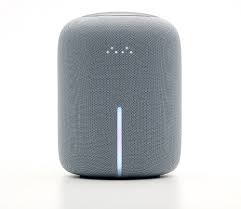 The Giga Genie 3 supports both Amazon Alexa and KT's Dual Brain AI service, making it easier for the AI service to understand Korean, which is good news considering there are 3.1 million Genie 3 devices in the country. Once again, the Synaptics VideoSmart VS-680 sits at the heart of the unit, with the trusty PowerVR GE9920 handling all user interfaces requirements.
Moving away from setup-top boxes we find the Synaptics VideoSmart VS-680 also employed inside a signage solution. Askey's OmniEdge Smart Signage features a high-quality dual-camera video and AI to turn a regular display into an interactive, context-aware experience. It can be used to tutor students, help people choose a hairstyle before a haircut, or simply to get user feedback, and thanks to the PowerVR GE9920, it's all handled smoothly without stuttering.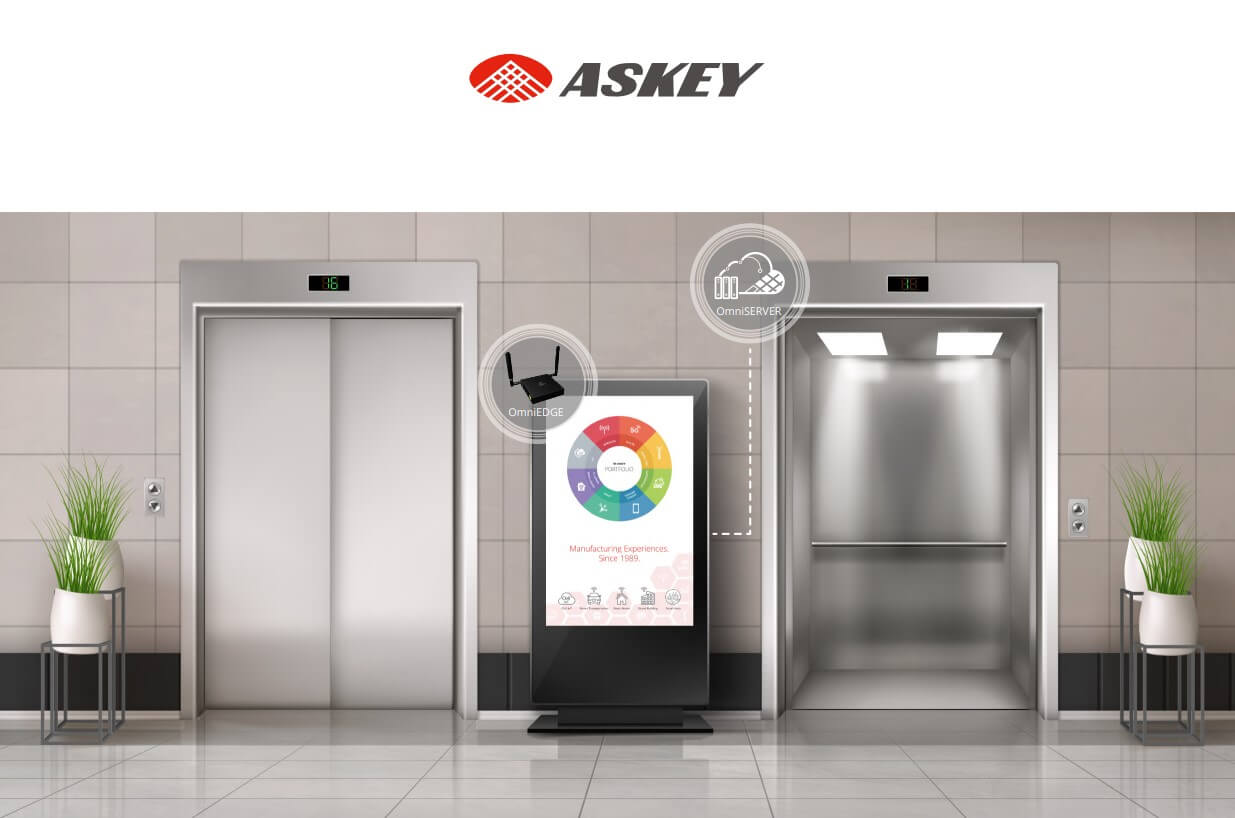 Moving back to the home, we have the Lenovo Smart Clock 2. This is powered by a MediaTek MT8167S SoC, with a PowerVR GE8300 GPU inside. Yes, believe it or not, your bedside clock needs a graphics processor – at least if it features a screen and a user interface.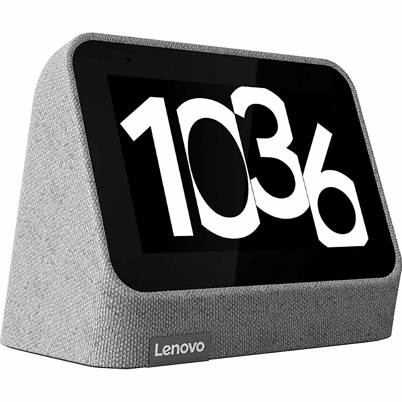 With Google Assistant built-in, the Lenovo Smart Clock 2 makes for an alternative to a Google Nest hub, if only for the fact that it is more compact, with a 4in, 800 x 480 resolution screen, which is handy if you don't want to take up too much of your bedside table space. It also comes with a dock so you can charge your smartphone next to it, and a pass-through power cable so you can charge your smartwatch. Android Central describes it as, "the perfect bedside companion".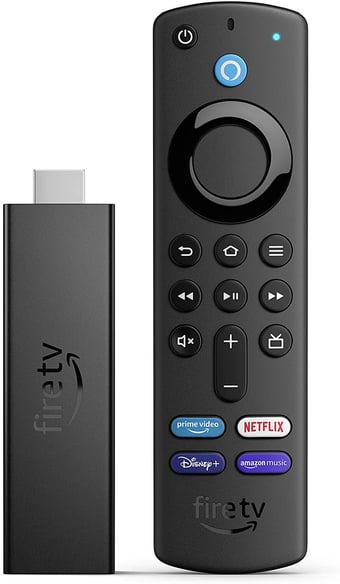 Finally, on our whistle-stop tour of some of our consumer tech, we have the Amazon Fire TV Stick 4K Max and the Fire TV Stick 4K, which features a PowerVR GE9215 GPU. I wrote previously about the 2018 Amazon Fire TV Stick 4K, and this latest Max model is clocked slightly higher, and adds Wi-Fi 6, for better streaming performance. These are great little devices for getting streaming services onto your TV and these latest, speedy models often are better than built-in apps – and the low power, high-performance PowerVR GPUs enabling these smooth interfaces is a good reason for this.
Of course, development at Imagination never stops, and recently we announced that Realtek has integrated our IMG B-Series BXE-4-32 GPU into its latest chip SoC the RTD2885N, and Realtek has said that this is going to be shipping into TVs from leading brands soon. We can't wait to in which models it turns up in. Stay tuned!