If you were watching the World Cup earlier this year and for some reason weren't gripped by what you were seeing you may have noticed the brand 'Vivo' on the advertising hoardings running down the sides of the pitches. I'd say it was a good decision for the company to do this as prior to this, Vivo wasn't a well-known brand, at least in the UK. What you might not realise is that Vivo is a sub-brand of BBK Electronics, the Chinese firm that also owns the well-respected Oppo and OnePlus brands. So, it's in good company. While those brands concentrate on the higher end of the Android market, Vivo enables them to offer something at the more value-focused customer, which makes the PowerVR Series8XE equipped Vivo Y83 all the more impressive.
It certainly doesn't look like an entry-level phone. It's smartly decked out and our sample device has an expensive-looking champagne-coloured rear backing. (If you're worried about scratches Vivo thoughtfully provides a plastic bumper case in the box).
Packed with the latest features
At 6.22in the display is impressively large and at the top sports what the industry has dubbed 'the notch' – that is an area at the top containing the front camera and other sensors – you may recognise it from a certain other manufacturers phone – one that uses a different OS and is very much at the more expensive end of the market. The notch is clearly there to maximise the screen-to-body ratio of the phone, which at 88%, means you're getting a lot of screens. With only the smallest of bezels at the top and bottom, it has a very 2018 look to it. There's a setting in the OS that brings a different full-screen picture up every time you turn on the device, and it does show off the display to good effect.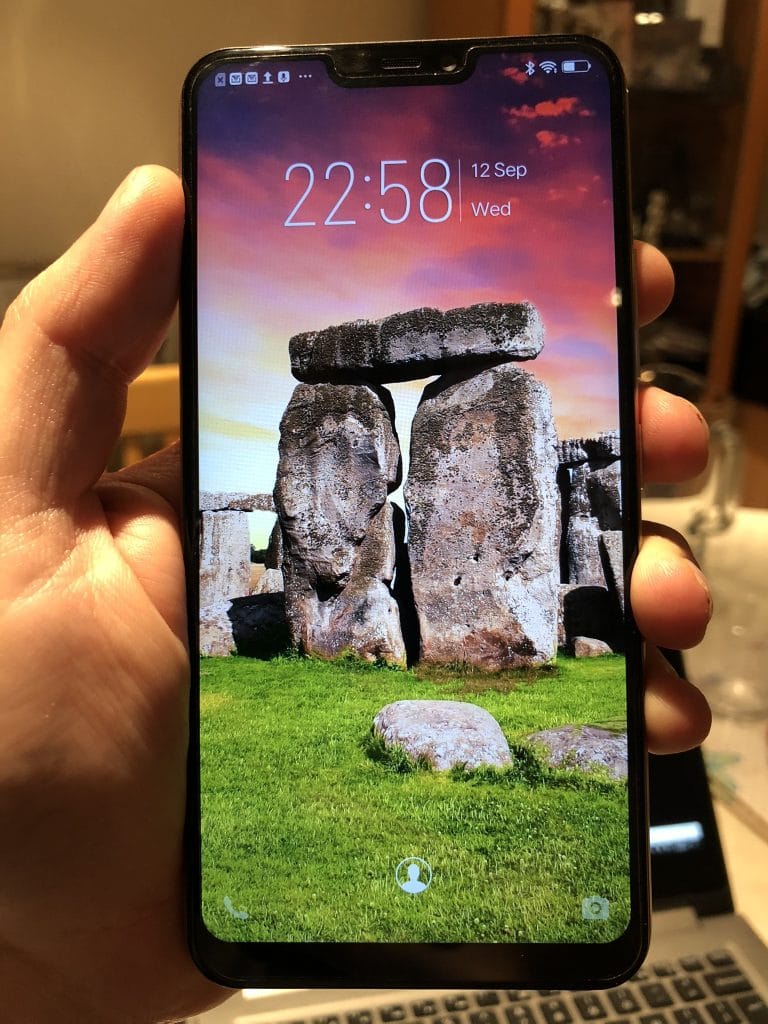 Of course, all the display has to come at a cost – and that cost is display resolution, which at 720 x 1,520 pixels is modest, providing 270 pixels per inch (PPI). Yes, place it next to a premium phone and you can see a difference in sharpness, but if this is still a good display. Text is always perfectly clear and colours are pleasingly balanced and what it lacks in ultimate pop, it makes up for with sheer scale.
Inside that 'notch' at the top, you'll find the party-piece tech of 2018 – 'face unlock'. You don't need to enter a passcode or use the fingerprint sensor on the back – you just hold it up to your face to unlock the phone. It works very well too, with a speedy set-up and quick response. And unlike other phones that offer a notch-based face unlock feature, the Vivo finds room for a standard 3.5mm headphone jack at the bottom, which is going to win it a lot of love from those that are happy with wired headphones.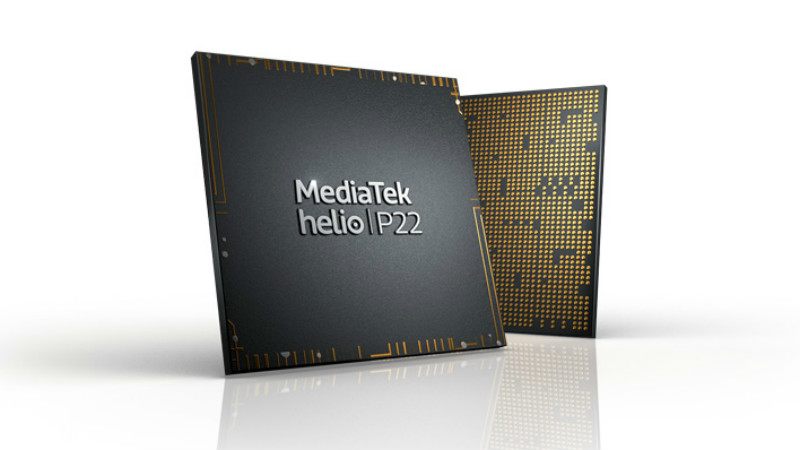 The GPU in the Helio P22 is the PowerVR GE8320, from the Series8XE Plus family Based on the proven Rogue architecture, it offers a good balance between fill-rate and compute power, with a single unified shading cluster that delivers four pixels per clock and 64 FP32 FLOPS/clock. As with all PowerVR GPUs, it supports all the latest standards such as OpenGL ES 3.2 and Vulkan 1.1 and OpenCL 1.2.
The chipset then has plenty of horsepowers and was supported by a healthy 4GB of RAM switching between apps was always smooth. There's also 64GB of RAM for storage and there's a microSD card slot should you need to add even more. You'll also find 4G/LTE and GPS/GLONASS support. Wi-Fi is limited to 802.11n, so there's no 5GHz support here, but Bluetooth is the recent 4.2 standard.
Vivo says the phone is running 'FunTouch OS', which of course is its own skin for Android Oreo. I noted some features in there that marked it out as aimed at the Indian market. Two-wheeled travel is very popular there so you get a 'Motorbike mode' that for safety reasons presents a simplified display, and is set to only answer calls at certain speeds or even auto-reject calls completely.
In terms of games, the Series8XE Plus shows its worth putting in a very playable performance in games such as Pokemon GO and even a very graphically demanding game such as CSR2 was playable. Handing the phone to my daughter, she was quite happy to put in plenty of hours playing Roblox without complaint. That's a winner from me!
The GPU efficiency really helps extend playing time and the fact that the display is not super high-res actually helps, as it doesn't have to push a huge number of pixels.
Some might not expect too much from a value phone when it comes to the camera, but the 13 megapixel unit on the rear delivers good results with balanced colours and pleasing sharpness. I was especially impressed by the presence of a fake Bokeh effect mode that many high-end devices now offer.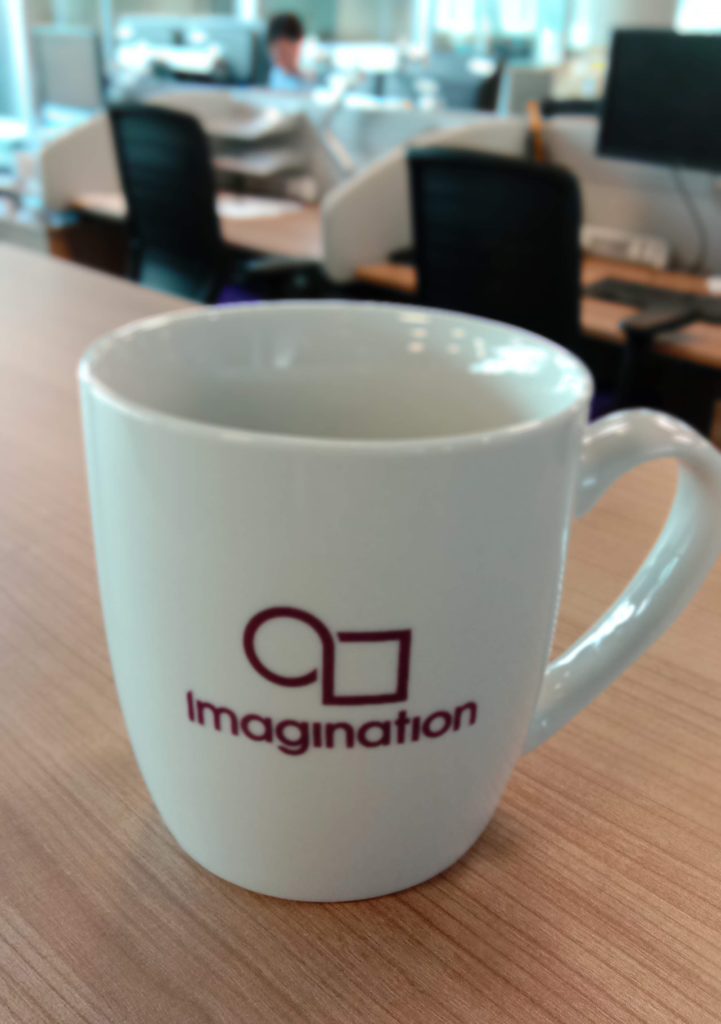 A powerful package
So, to sum up, here we have a smartphone with a large screen, a face-unlock feature and great overall performance for a bargain price, especially in its target market. As a regular user of a very high-end PowerVR-powered phone, I was genuinely impressed by how close the Vivo provides a pleasing user experience, despite the chasm in terms of price. It really shows how entry-level does not have to mean low performance or feature lacking.
Of course, the PowerVR Series8XE Plus-powered MediaTek Helio P22 chipset is key to this, enabling Vivo to build an impressive device at a price that people can afford.
The Series8XE Plus is helping to raise the technology bar and gives people access to modern, powerful devices that can bring them the apps and entertainment they need every day, into their pocket. It's what PowerVR has always done, and what we'll continue to do in the future.
Of course, the Vivo Y83 is just one of several PowerVR Series8XE Plus devices that are available now across a wide range of markets and I plan to take a look at some of those others in the near future. It also is pretty exciting to see what devices using our latest GPUs, the PowerVR Series9XE, could achieve, especially when combined with dedicated AI silicon in the form of our PowerVR NNAs.