Could you live without your smartphone? Almost everybody relies on one these days for so much of what they do – email, messages, social media, banking and more. Some people have even been known to use them to make phone calls! While this may not be unexpected for developed markets, it may come as a surprise to some that this is even truer in emerging markets.
According to this Global Trends Report from Deloitte, while in developed markets some 6% of people check their phones more than 100 times a day, in emerging markets that figure is 14%. And while in the West 30% use smartphones for mPayments, in emerging markets it's as high as 65%!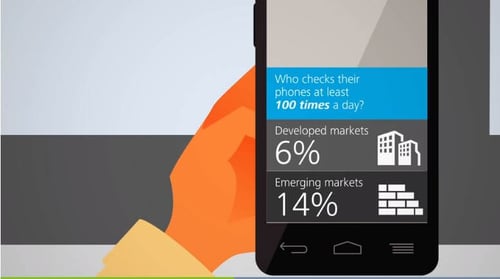 This makes sense if you think about it. Due to cost and a lack of a reliable power infrastructure in these emerging markets, traditional PCs and laptops never became entrenched. Therefore, these markets have a mobile-first culture. Here the smartphone is the primary device for providing internet access and if often critical for conducting business and obtaining health advice, as well as entertainment.
A consequence is that there is an increasing demand for low-cost, entry-level devices. Even in this market segment, however, pressure is increasing on device capability. While previously it may have been acceptable for an entry-level device to run adequately, today, there is an expectation for them to run smoothly. This naturally, requires a more capable GPU to deliver this.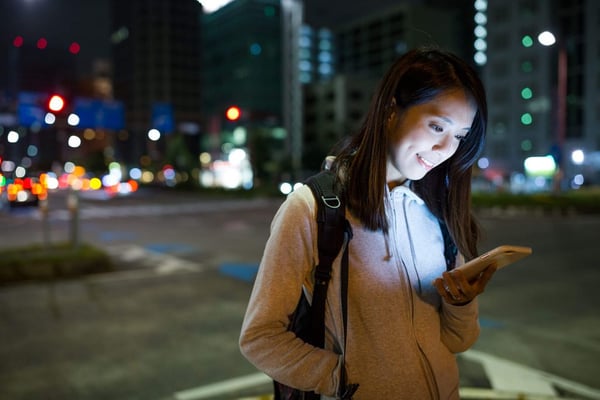 And it's not just mobile technology. In set-top boxes, digital TVs and automotive, there is also demand for presenting information on screens clearly and smoothly, with GUIs for streaming video and informational display clusters.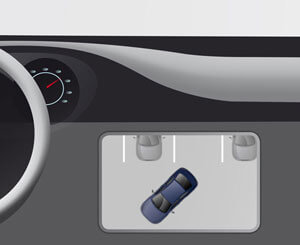 Moving up the chain to the mid-range, and in addition to the now standard 1080p resolution, the emphasis switches to pixel quality. With smartphones, this means more complex, effects-driven games and also brand-new capabilities, such as running neural networks for photo classification and image recognition. In automotive, there is a need for complex UIs, ranging from an infotainment system to presenting a camera surround-view to the driver for parking. These types of applications are increasingly both compute and fillrate dependant.
Of course, we've been addressing these markets for the last few years with our PowerVR Series8XE and our Series8XE Plus GPU designs. Thanks to market-leading characteristics in terms of power, performance and area we have enjoyed success in the market with a number of licensees. Now with the Series9XE and 9XM, we are building on this success to increase capability and even more closely meet customer needs.
What are the PowerVR Series9XE and 9XM?
The Series9XE and 9XM are built on the very successful Rogue architecture featuring our patented tile-based deferred rendering. Our Series8XT family, based on the newer Furian architecture, remains as our high-end offering, catering for markets where overall performance in an embedded device is the highest priority.
The PowerVR Series9XE is focused on those entry-level markets where the silicon area must be kept to a minimum to deliver a low-cost product to end-users. To that end, the Series 9XE moves the game on by offering up to 20% more application performance in the same area over the Series8XE.
The Series9XM moves up the ladder with performance density improvements of up to 50% over the previous generation Series8XEP, thanks to several new and enhanced architectural elements. It also supports PVRIC3 – a lossless image compression to deliver a typical reduction of 50% for render target bandwidth. This feature is critical for cost savings as adding extra pins to deliver more bandwidth adds cost.
Naturally, both support all the latest APIs, such as OpenGL ES 3.2, Vulkan 1.0, OpenCL 1.2 EP, and Renderscript. There's comprehensive OS support too, for Android, Linux, Tizen, WebOS, QNX, Integrity and Chrome OS. As with all our GPU designs, we offer hardware virtualization, for the secure running of applications with multiple OSs, especially important for the automotive market. Additionally, while in the 8XE/8XEP series 10-bit YUV was an option, we now support it by default throughout the graphics pipeline, delivering greater colour richness.
Fine-grained scalability
As you can see below, what defines a Series9XE and a 9XM is the amount of compute capability. The PowerVR Series9XE is available for licensing, with five example configurations below:
9XE Cores
USCs
Pix/clk
Tex/clk
FP16/clk
Peak
FP32/clk
Peak
10 Bit YUV
PVRIC3
GE9000
0.25
1
32
16
✓
×
GE9100
0.25
2
32
16
✓
×
GE9115
0.5
2
64
32
✓
✓
GE9210
0.5
4
64
32
✓
×
GE9215
0.5
4
64
32
✓
✓
While the Series 9XM is available in for licensing, with example configuration below:
9XM Cores
USCs
Pix/clk
Tex/clk
FP16/clk
Peak
FP32/clk
Peak
10 Bit YUV
PVRIC3
GM9225
1
4
128
64
✓
✓
GM9445
2
8
256
128
✓
✓
We are able to offer a range of cores optimised either for fillrate, for compute, or balanced between both. This is made possible by our highly scalable design. Each GPU can contain one or two clusters with a range of possible texture engines (one to four texels/pixels per clock) and a range of Unified Shading Cluster (USC) engines to select from (32 to 128 FP16 operations/clock) for each cluster and this equates to a wide range of possible GPU IP cores with different balance points between compute and fillrate resources.
This approach differs from the clumsy multi-core solution offered by competitors, which results in redundant silicon being put down to increase performance as the texture/ALU/geometry throughput ratio is fixed inside each core. Thanks to our scalable architecture, doubling the performance doesn't cost twice the area. We call this fine-grained scalability.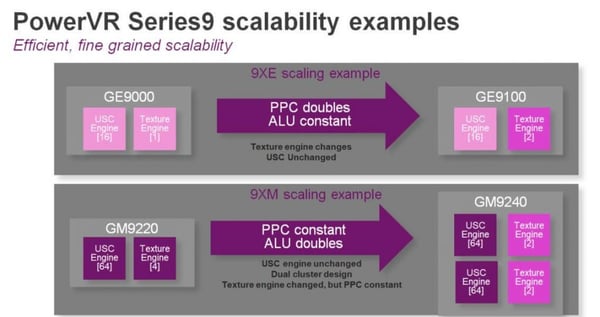 Theoretically, if a customer asks for "as much benchmark performance as they can get in 5mm2," or they tell us that they "want to achieve 30fps for a GUI in as small an area as possible", we can deliver a GPU that will meet their needs.
Conclusion
With the Series9XE and 9XM then, the best options for entry-level and mid-tier graphics solutions for a wide range of embedded markets just got better. Whether it's an entry-level smartphone, a GUI for an in-car infotainment system or a device that can offer basic image classification, devices based on the 9XE and 9XM will enable our customers to deliver the SoCs that drive these products to market more cost-effectively than ever before. This will help them to stay ahead of their competition while giving today's consumers the improved visual experiences they expect and demand.
Follow Imagination Technologies on social media on Twitter @ImaginationTech.