With Pride Month upon us, it felt like the ideal time to shine a light on diversity and inclusion. These are terms that are often drawn together in a business or corporate context, but I have learned during my career that often the inclusion element can be forgotten and while they might sound similar, they are two different things.
Studies have shown that it's only when you bring them together that you get the optimum result – a positive working environment. For example, this McKinsey & Company report, "Diversity wins: How inclusion matters", highlights how "the business case for diversity, equality, and inclusion is stronger than ever" and that "ensuring the representation of diverse talent is an essential driver of inclusion."
At Imagination, we believe inclusion is a sense of belonging; a feeling that you are respected and valued, whether as an individual or as part of a team and that you are always treated equally to your colleagues. We believe that when people feel supported, they achieve their best, which is great for the individual and great for the business.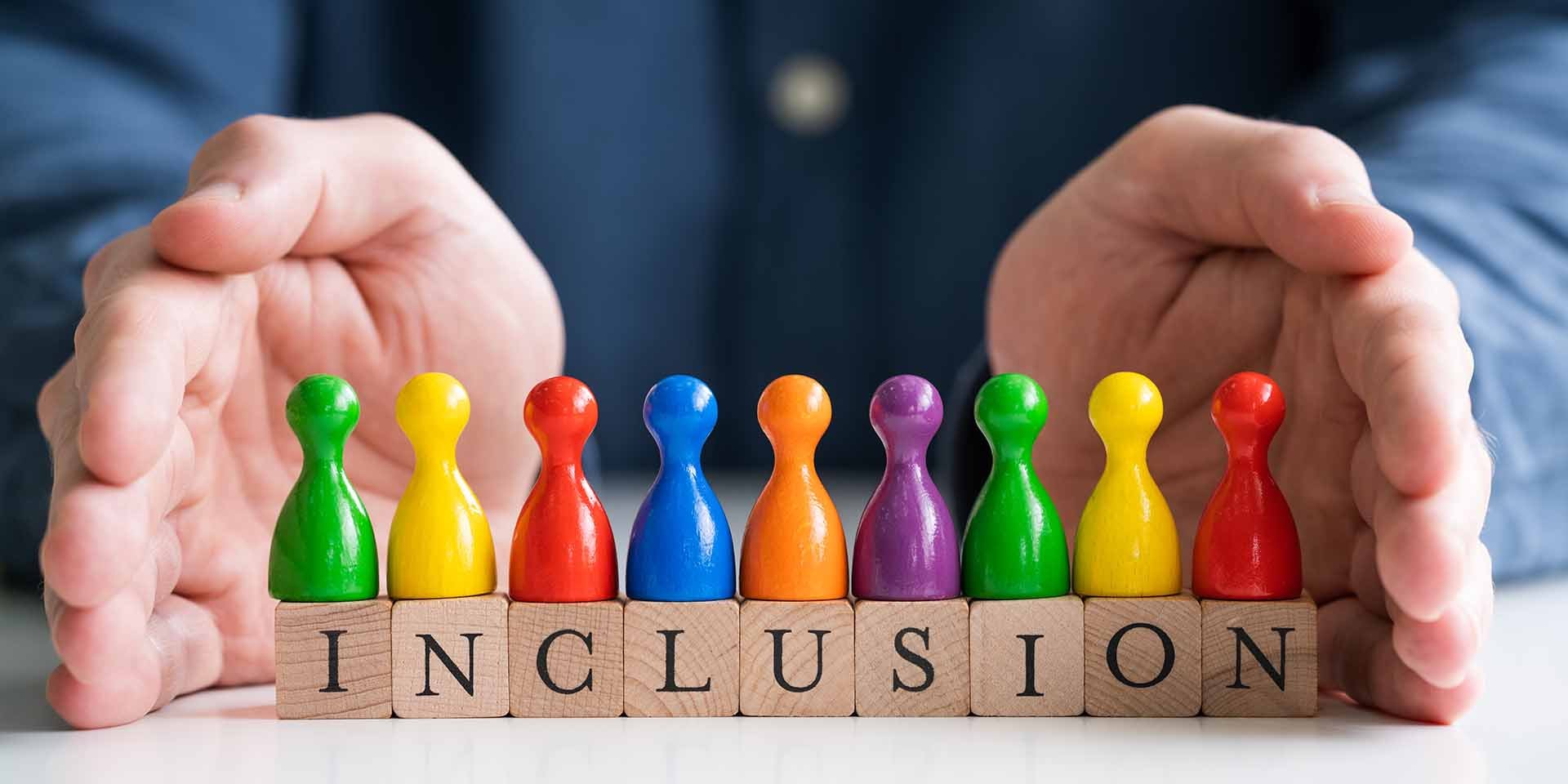 As such, we need more focus on inclusion; so everyone understands what we mean by it and how we can ensure we are all as inclusive as possible. So, this is exactly what our Diversity, Equity & Inclusion (DE&I) group at Imagination did. We came together to discuss the meaning of inclusion and how it influences life at the company.
Feeling comfortable in your own skin
During our discussion, one statement that rang true for everyone was the need to be yourself, to feel comfortable in who you are. This was echoed by Natasha Kahan, HR Business Partner. "For me, inclusion is going into any environment and feeling comfortable in my own skin – and that is exactly what I feel when I go to work. Imagination has an atmosphere that is friendly, welcoming, and informal and is the first company that I have worked for where the CEO and executives interact with you. There is no forced divide in status, and it really makes you feel included."
Celebrating difference
"Diversity is just a fact – everybody is different – and inclusion is what you do with this fact," says Michiel Vandenbroek, principal hardware engineer.

"For me, inclusion means actively striving to be the best one can be, not just myself, but everybody. This starts for me with knowing who I am, how I'm feeling, what I need, and what I can do. I then must act accordingly to make sure I get what I need and that what I'm saying is heard. Similarly, it means learning the same about others; who they are, how they are feeling, what they need, what they can do, and then, again, acting accordingly. This means treating people how they want to be treated and trying to see things from their perspective; listening, sharing, learning, and improving."
Being brave
Beata Baranowska, office manager, says that we should seek feedback and question how things are done.
"Sometimes we are too scared to ask what we can improve or do differently because we're worried about how we'll be perceived. But I think that an inclusive organisation should show this kind of bravery and have a willingness to ask questions to create a more friendly working environment – one that makes people want to give true answers.
"I think Imagination is an inclusive organisation, but we still need to do more – there is always room for improvement and change. It will help people who aren't certain to feel more confident and open. It is everyone's responsibility to make others feel that they are appreciated and respected as a part of Imagination. It cannot happen without talking about it, asking questions, and giving feedback."
Thoughtfulness
During the pandemic, we all become acutely aware of the importance of mindfulness and ultimately kindness. Sometimes the smallest gestures can have the biggest impact.
"Being inclusive comes in all shapes and forms and what it looks like for our team varies, from people bringing their kids to work when they have no one to leave them with, people asking after my partner when she doesn't come to our work socials, or people feeling comfortable saying I'm not OK," says Alina Gafu, International HR Manager.
"A comment from my manager saying that if you need to spend more time working in a different office location, we can make arrangements for your partner to join you, gives me more of a sense of inclusion than any corporate statement ever could. It's the thoughtfulness that makes Imagination a safe and inclusive environment for me."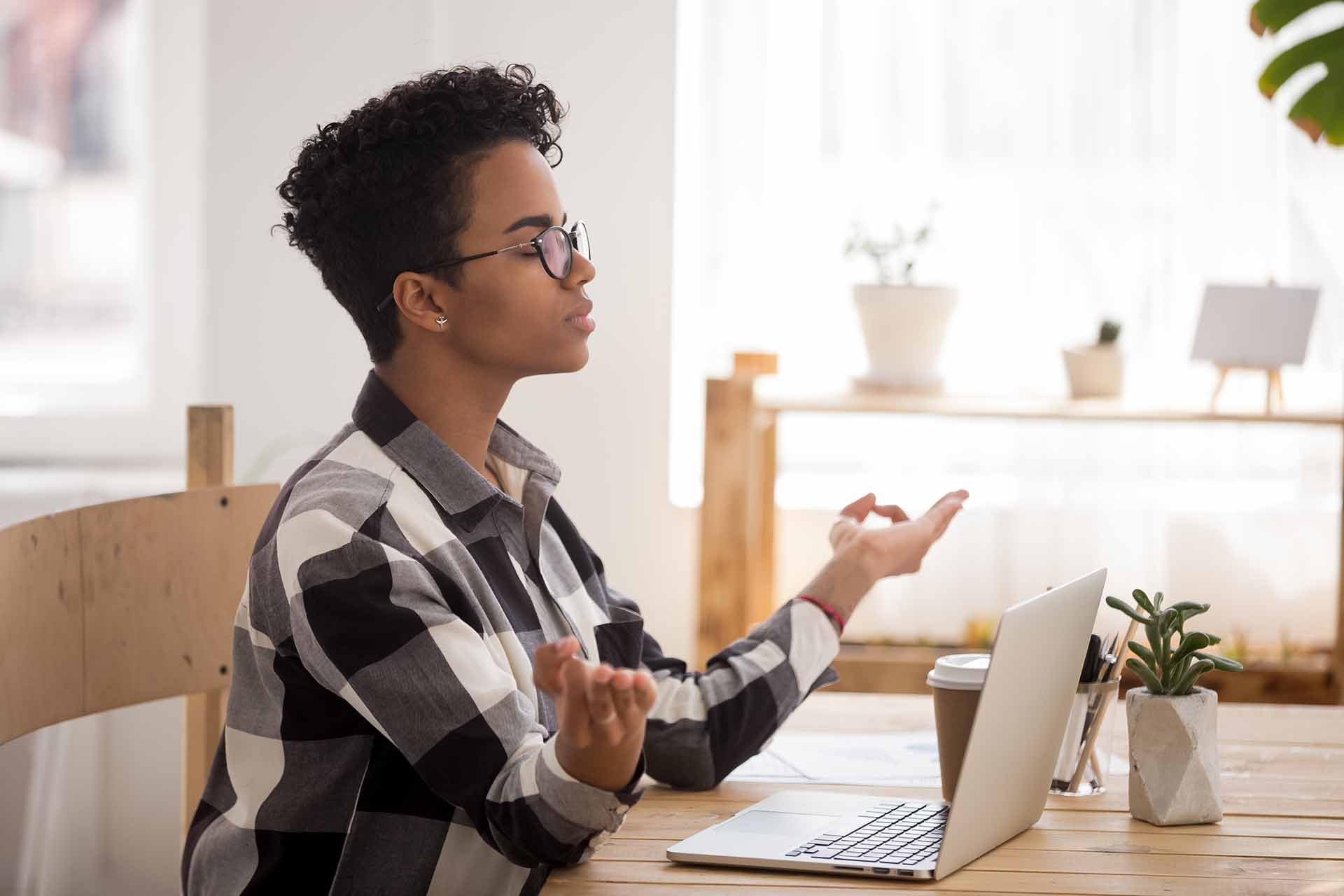 Mental health
Inclusion is vital for mental health and ultimately, retention," says Rachel Gibbs, Software Engineer. "Someone who doesn't feel included and able to be their authentic self at work will be less engaged and this ultimately leads to an attrition of talent, especially from marginalised groups, which is the last thing the technology industry needs.
"Pride Month is a good time to reflect on the assumptions you make about colleagues and whether you are including them in your language and your behaviour. Even if you are not excluding someone deliberately, if you are not making a safe and inclusive environment, they may not feel able to share part of themselves."
Being yourself
At Imagination, we want people to feel free to be themselves. "Freedom to be yourself needs to include both the ability to disclose details about who you are, be that your gender, your sexuality, or other personal details", says William Thomas, Senior Research Engineer. "It also must include the freedom to not do so – people shouldn't feel the need to come out so that conversations are respectful, or for organisational changes to be taken seriously. More than disclosure, it must allow you to engage in a way which fits your needs and your goals."
However, it also raises the important question of whose job is it to create that space, where people can be the truest version of themselves. "The answer is that it is all of our jobs, especially those of us who already have it," concludes Thomas.
Why does this matter to Imagination?
Simply, we want to be a friendly and welcoming employer where we support and encourage each other. I remember the first day I met our CEO, Simon Beresford-Wylie, and he said to the team that we are a family, and you always look after the family. That has always stuck with me. Like others in Imagination, I would be unhappy if people felt they couldn't be the truest version of themselves, particularly at work, and so it's up to us to make sure we all can be. It is core to our values and what we do – it means we continue to innovate, it means we continue to attract and retain the best people so we can continue to provide world-class, cutting-edge technology.