As we get into 2020, we know that once again it's time for the team at Imagination to gaze into its crystal ball to see if we can discern what the year will bring. This time we've divided our predictions into market segments. Read on for our insights.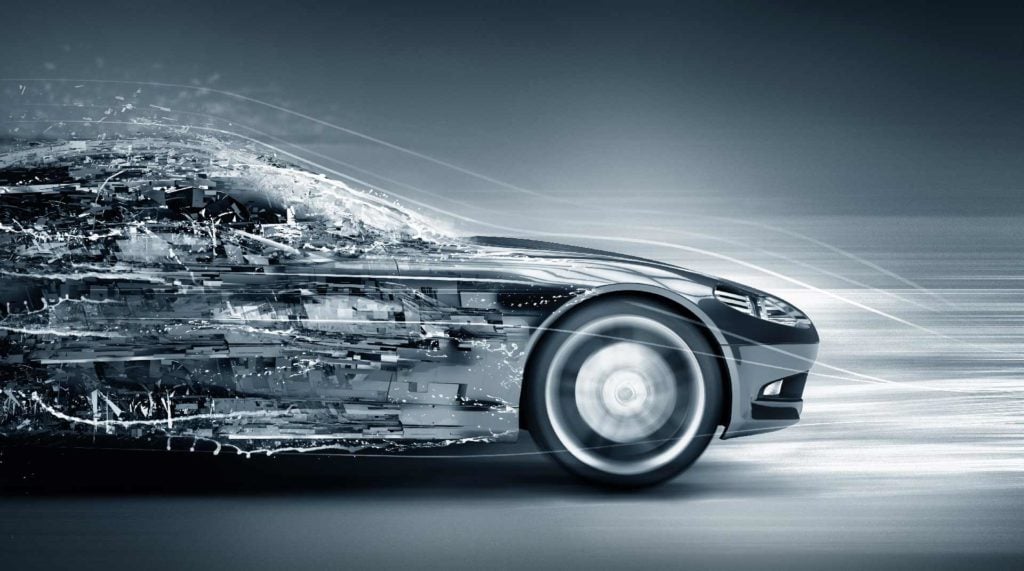 Automotive
Progression of automotive safety
Some predictions you don't need a crystal ball for and one of these is the evolution of safety technologies in automotive.
The Euro NCAP (New Car Assessment Program) has already published a roadmap of what features will be required in order to grade new vehicles and this tells us a lot of what we can expect to see. In 2020 specifically, there will be a focus on safety between vehicles through vehicle-to-everything (V2X) communication, allowing vehicles to exchange safety and real-time environment information. Another technology that will come to the fore is driver monitoring, which is rapidly maturing thanks to advances is facial analysis that detects how alert and attentive the driver is. These technologies utilise key Imagination IP from the Ensigma and AI product families.
Goodbye fuel, hello electrification
The move to alternative fuel vehicles will accelerate in 2020 with over 50 new electric-powered models coming out. Tesla has just overtaken BYD Auto as the world's biggest electric vehicle (EV) supplier. However, the likes of Volvo, VW, Porsche, Audi, Ford, Honda, Hyundai and others will put pressure on its position. Registration for electric cars was up 125% in 2019 and this growth will increase in 2020 as a broad range of cars become available. Significant financial incentives to move to EVs increase the likelihood of this happening while consumer concerns will reduce as battery technology continues to yield a 6-8% year-on-year improvement. Fast charging technology will start to be rolled out more broadly, easing another of the main issues for consumers.
2020 – the year of real robo-taxi deployments
There have been many trials of self-driving cars and taxi services all over the world. However, 2020 promises to be the year that such services will be rolled out broadly across a range of major cities throughout the world. For example, Mercedes recently announced a deal with the San Jose City Council. Elon Musk has touted 2020 as the year Tesla expects to launch its first robo-taxis and offer Tesla customers with appropriately enabled cars to carpool in an Uber-like-system. If successful, this will help the public acceptance of autonomous driving in cities and relatively low-speed environments.
Software-defined cars
The car is morphing from a combination of hardware with an infotainment system to a fully configurable software platform capable of enabling new services and value propositions to customers even after the car has left the showroom. We will see more over-the-air (OTA) enabled cars – something Tesla has had for years – configurable dashboards and new services being delivered to the vehicle over LTE and 5G as network rollouts continue during 2020.
These new services will include things such as new self-park services, advanced navigation and a raft of entertainment and business options, such as in-car video conferencing. This will offer car OEMs the opportunity for on-going customer engagement, yielding further revenue opportunities over and above the current service plan model.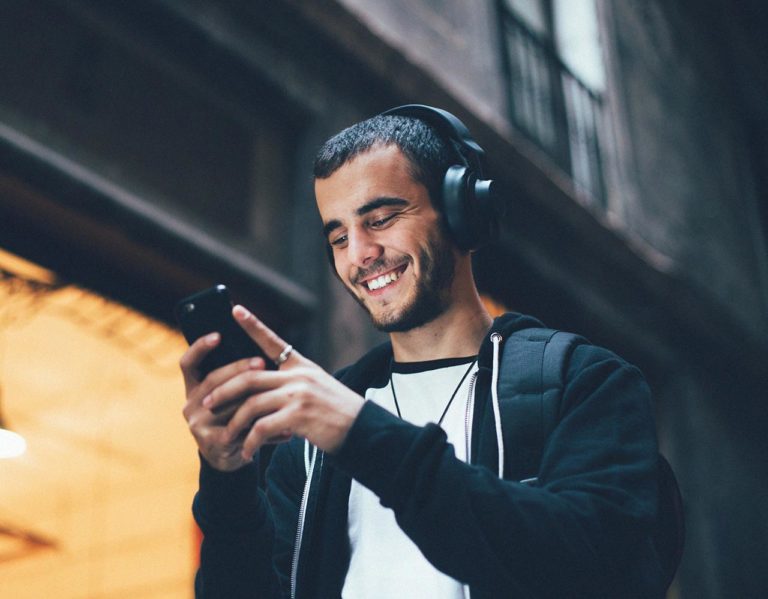 Connectivity
Wi-Fi 6 to take-off
Wi-Fi 6 (also known as IEEE 802.11ax) was launched into the market in 2019. Semiconductor and equipment vendors have been introducing a range of chips and equipment since then and a major refresh of mobile phone connectivity that adds in support for Wi-Fi 6 is expected in the first half of 2020. The benefits of the new standard include better throughput and robustness in dense environments and the potential to dramatically reduce battery drain. As equipment manufacturers become more familiar with these technologies, Wi-Fi 6 will quickly become mainstream. With features specifically designed for low power markets such as wearables, Wi-Fi 6 will open up new markets and opportunities for Wi-Fi.
Bluetooth audio sharing
Expect 2020 to be the year of new and innovative Bluetooth audio sharing and consumer devices appearing in the market. The Bluetooth SIG is preparing to launch Bluetooth Low Energy (BLE) v5.2 on 6th January 2020. It will not be just another incremental update but a revolutionary step.
One of the key features in the Bluetooth Low Energy v5.2 is Broadcast Audio. This will enable audio source devices (like TVs) to broadcast one or more audio streams to an unlimited number of devices, such as headsets and hearing aids. This means, you'll no longer have to stare at a silent TV screen at the gym, in the GP waiting room or in other public venues as TVs will be capable of broadcasting audio over Bluetooth, and multiple users will be able to access streams at the same time via their Bluetooth headset, even listening to the broadcast in their preferred language.
Other features will allow you to share what you're listening to over Bluetooth with a friend. They will just need to scan your phone, send you a sharing request, you confirm and off you go! The estimated 1.1 billion hearing loss community will finally be able to enjoy audio over Bluetooth with hearing aid features specifically baked into the core of Bluetooth specification.
Gaming
Growth in cloud gaming
Google Stadia's shaky yet positive launch, and the preview of Microsoft's xCloud project, has proven that cloud gaming has a viable future. We'll see continued growth in this space in 2020, and from a variety of players worldwide. One of the big drivers to growth will be robust virtualization, as game streaming providers work out how to reliably use a single GPU for more than one customer at a time with good quality of service, allowing for more player density and utilisation of the available GPU resources they've invested in. That will provide more economic justification for services to exist and allow providers more flexibility on allocation and use of the GPU in the data centre. Reduced latency will also help to drive the viability of new cloud gaming services. The biggest criticisms of Google Stadia were around latency, so the predicted rapid adoption of low-latency 5G connections in 2020 will give better access to services like it and allow more players to enjoy playing more of the time when they're out and about.
Ray tracing
After a period out of the spotlight, ray tracing technology has come back into focus in 2019 thanks to graphics cards for the PC gaming market being released that support ray tracing technology. However, ray tracing for the embedded market is even more challenging due to power constraints but in 2020 key mobile players will be developing hardware-accelerated solutions for the embedded market for the first time.

Security
Privacy Drives Edge Processing
Privacy concerns and proposals to expand protections around facial and identity detection will continue to rise and will drive innovation into technologies that mitigate data collection in favour of local processing. This will also lead to changes in types of data processing. Instead of using facial recognition to detect known persons of interest, the technology will be expanded to detect expressions, emotions, pose, gait and other tell-tail signs that infer a person's intent and flag appropriately. Big brother is watching and will soon know if you're up to no good in real-time!
The rise of advanced formal verification
As connected technology becomes more and more integrated into our lives, both safety and security will become important for even the most basic of devices. High profile hardware bugs like Spectre and Meltdown have highlighted potential ways in which chips can be targeted directly, rather than through their software. At the same time, the automotive sector continues to drive the adoption of high-quality functional safety standards. With these two complementary forces at work, the quality of hardware verification will come under increasing scrutiny, and formal verification – mathematical techniques capable of proving the absence of faults, rather than just finding issues to fix – will become increasingly desirable. The demand for full guarantees of correctness will push forward the need for high-quality formal verification tools, and with greater investment and invention, increasingly complex systems will come to be verified formally.
AIoT
2020 will be the year that the number of AI hardware start-ups will reduce
Competitive, differentiated AI hardware is the result of a long-term, intensive R&D process. This marathon not only creates complex, high-value products, it also creates a strong patent portfolio – which can act as landmines to competitors. And like a marathon, innovation can get harder over time if you're not used to it or equipped for it. Consequently, not all companies can run the marathon, with many having little to show for their VC funding when the money finally runs out. Therefore, 2020 will be the year that the number of AI hardware start-ups will start to reduce
Edge computing – a reality in 2020
We're approaching a time when edge compute can be a major factor in the market. More powerful accelerators will be available in 2020 and not all from the same company. Devices that can run neural networks at the edge of the network are becoming an interesting area and there is a good chance that this will be a significant enabler for the IoT industry. Where machine learning algorithm deployment is typically expensive and time-consuming it need not be thanks to low-cost edge compute nodes.
The rise of AI apps
The past two to three years has seen an explosion in AI hardware, networks and tools, culminating in mainstream mobile platforms shipping with AI capabilities to varying degrees. Apple's CoreML and Google's ML kit bring these capabilities to developers, so now it's the turn of software. 2020 will bring scores of AI-centric apps to the mass market, which is exactly what is needed to move AI along the adoption curve and transition from an area of interest, to a must-have feature.
Open source solutions will rocket in 2020
The adoption of open source hardware solutions, particularly RISC-V, will accelerate in 2020 going beyond the work already done by many for deeply embedded functions. This is because open source software is already a dominant force in the industry and so this movement is now translating into hardware.
Politics
The US/China trade war will continue to create opportunity
It's well known that China spends more on importing semiconductor chips than it does oil, illustrating its deep dependency on foreign chips. The 16-month US/China trade war has hit chip companies directly. European suppliers have been put in a strong position to support both China and the USA in their technology advancements – creating some interesting opportunities in the market – while also causing an acceleration of China home-grown solutions. In 2020, the importance of China as a customer base will continue to grow. The ready availability of funding in that region will also help this acceleration.
Increased polarization between continents
Countries will invest more and more into policies to protect their infrastructures, especially their power and water grids against cyber-attacks. IoT security will become a national priority. The US is quite aggressive in this domain and it is building partnerships between the government, private companies and universities to define policies and next-generation cybersecurity technologies (e.g quantum crypto). The Chinese are well equipped in this area with a centralised government working with universities and industry. The Europeans are not as well equipped as they tend to be fragmented and work on a national basis. Interestingly, most nations will adopt the same technologies and the winners will be the most adept at creating quickly efficient policies with well-organised management structures.
Supply chain security will become a priority
With trade tensions continuing into 2020 and the cybersecurity attacks linked to hackers and state actors, leading industrial companies will be very concerned with the security of the supply chain. Manufacturers of integrated circuit (IC) products have always had to deal with a grey and a black market that could cost them billions of dollars. However, the issue of the security of the supply chain is a more fundamental problem. Large western industrials concerns, either the manufacturers (e.g. Siemens, Bosch, GE) or the services providers (e.g. utilities, cities), will demand a clear understanding of the origin of all the parts in their systems, all the way down to individual integrated circuits. Supply chains will have to be certified to comply with specific policies.