Bought a new gaming console or PC graphics card recently? You may be responsible for someone else waiting for the brand-new car they wanted. While these things may seem unrelated on the surface, they are in fact connected by the realities of global manufacturing and supply and demand.
Due to a shortage of semiconductor chips worldwide, auto giant Ford has been forced to halt production for a month at a plant in Germany while Audi has also said it will be making 10,000 fewer cars in the first quarter of 2021.
The reason is ultimately a double whammy of pandemic-related issues. First, the arrival of Covid-19 meant that as many were forced to stay indoors and might also be struggling financially, many people who otherwise might have considered buying a car were unable or unwilling to do so.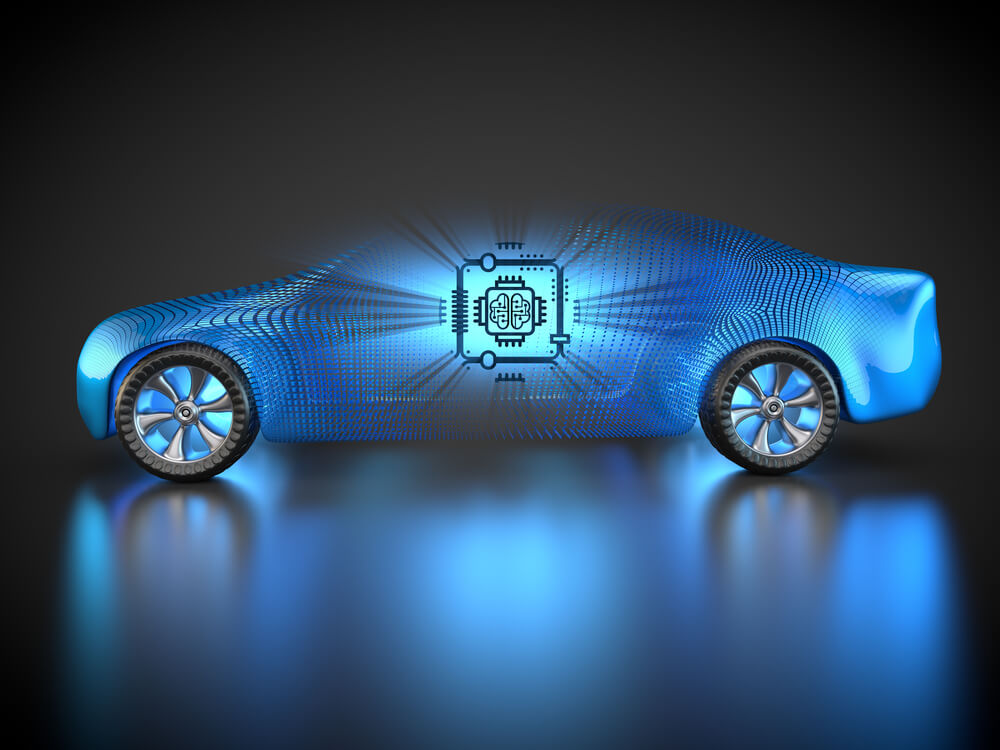 As a result, carmakers reduced their sales predictions and as a result orders cancelled orders for the processors that are needed for modern cars. However, by the end of 2020, there was a surprise upturn in the demand for cars, but by then it was too late for the chip companies to turn the supply of chips for the automotive industry back on instantly.
The reasons are that the capacity of the fabs where the chips are built had been allocated to consumer electronics, such as games consoles and CPUs and graphics cards for PCs, which had seen a huge increase in demand as people look to work and entertain themselves at home.
The chips at the heart of the car
These events have shone a light on how important electronics are to the modern car. As Bryce Johnstone, Director of Automotive Segment Marketing at Imagination explains, "the cost of the electronics in a car a few years ago used to be around $300 but today sits at around $600 and this figure is only set to increase.
Indeed, Audi has also gone on record to say that in the future around 80% of a car's value will be in its semiconductors.
The automotive industry has a reputation for tight planning with a just-in-time model but even it has been caught out by the shifting patterns of demand. "The automotive industry is actually pretty brilliant at planning. But how do you plan for the pandemic?" continues Johnstone.
The arrival of the electric car age means that the emphasis on electronics is only accelerating. In the UK, the government has aggressively advanced the timetable for banning the sale of petrol and diesel cars from 2040 to 2030, with all new cars to be fully zero-emission at the tailpipe from 2035. On top of this, the cars are moving toward integrating AI for ADAS and autonomous driving and connected car experiences. With this massive emphasis on technology in cars, automakers are going to want to make sure this chip shortage doesn't happen again.
"Typically, what happens when there are supply chain issues in the automotive industry is that they aggressively go try to understand how they can de-risk this from happening again," explains Jamie Broome, senior director of product management for automotive at Imagination.
"We are seeing a huge thirst for the technology; more than we've seen in the 15 years we've been in the auto industry. There is a fire lit under the industry, with everything that's going on."
Low power meets high intelligence
This is of course good news for Imagination, which has been supplying IP into the automotive industry for over 15 years. Its GPUs can be found in dashboard technology from leading automotive Soc designers such as TI and Renesas. With our latest IMG B-Series GPU and IMG Series4 NNA IP, we have technology that is designed specifically to meet next-generation automotive computing challenges, providing leading-edge graphics and neural network acceleration for ADAS and autonomous cars; all built with critical electronic safety in mind.
And with Imagination, high performance for compute or inference comes with power efficiency built-in from the ground up. As Broome explains, "in an electric car, every single milliwatt of power matter to your battery life so the more you put technology is put into the car the more important it is that it is low power. Coming straight from the battle of mobile phone power we are seeing a lot of interest in our technology in EV."
Stay tuned to the blog to find out more about our upcoming graphics and neural networking technologies and follow us on Twitter.