Amazon, the internet shopping giant, announced earlier this week the latest version of its media streaming device, the Fire TV Stick 4K. First released in 2016, the Fire TV stick brings catch-up streaming services to any TV with an HDMI port – just plug in and go. This is now the fifth iteration of the device, and as with the 2015 version, this latest update is based on the Mediatek MT8695 chipset, featuring a PowerVR GPU in the form of a PowerVR GE8300: a Series8XE core.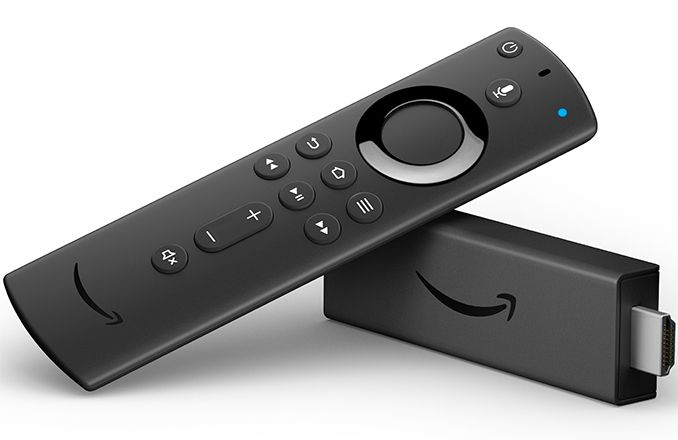 HDR is a highlight
The new Fire TV brings a wealth of new capabilities to the 'stick' format, these being support for 4K resolution at up to 60fps (double maximum frame rate of the older Fire TV), and for High Dynamic Range, which offers pictures with brighter peak whites and greater detail in dark areas. There are various flavours of HDR available in the market and the good news is that the Fire Stick 4K supports all of them – the standard HDR10, the newer HDR10+ and the proprietary Dolby Vision. Also supported, thanks to the move from HDMI 2.0b standard (from HDMI 2.0a on the 2017 version) is Hybrid Log Gamma, the HDR format used in the UK by the BBC for its UHD trials earlier this summer with its World Cup and Wimbledon footage. This means that when the BBC starts streaming more content in 4K this Stick will have you covered. That said you will, of course, need a TV that can display these HDR formats so be sure to check your TV's capabilities to understand what you're going to get.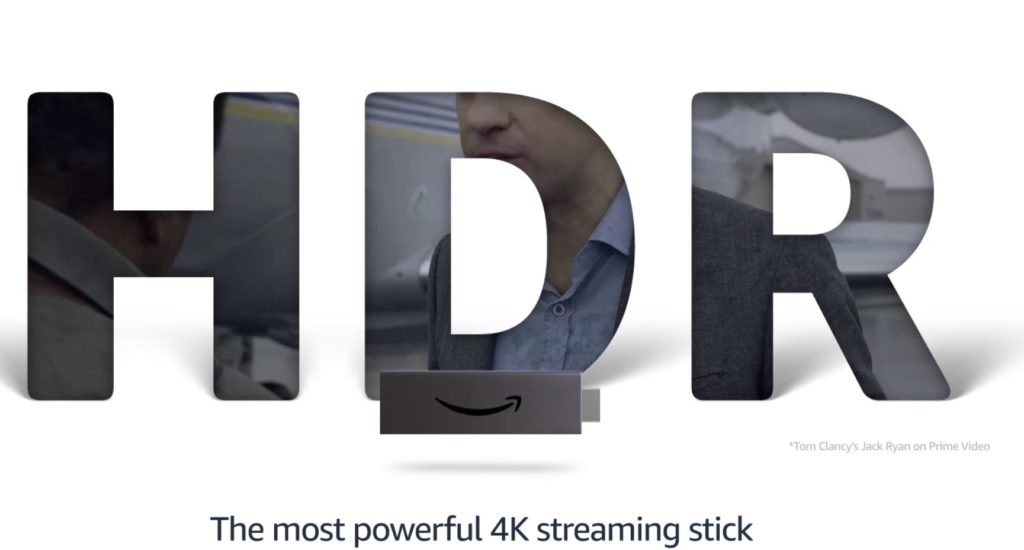 A sound investment
As well as the visual side of things the new stick supports Dolby Atmos 7.1 audio for full 3D surround audio, should you have a supporting accompanying AV setup. That's great news too as both Netflix and Amazon's own Prime Video streaming services support Atmos on select content, and I can vouch for the fact that Atmos really adds to the experience when you're watching movies and TV shows.
Talking sense
When it comes to choosing what you want to watch you don't have to bother scrolling through menus – the Fire TV Stick 4K includes a brand new remote control with support for the Alexa voice assistant built in. Just press the microphone button to start having a chat. It also means you can ask it to display camera feeds from Alexa enabled smart home devices, such as a video doorbell, or to control the lights for movie night. Who needs company when you have a Power VR enabled voice-controlled media streaming device in your hands?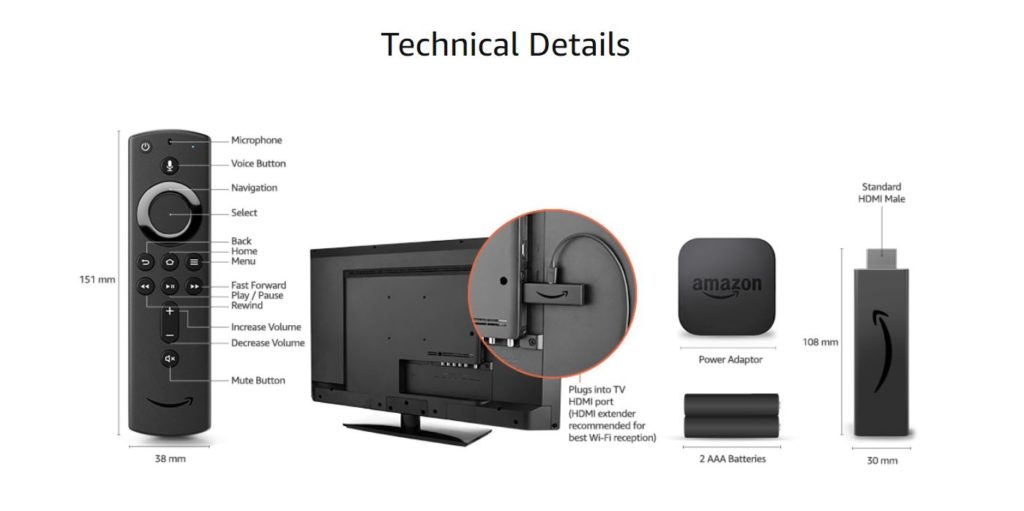 Get in the game
Naturally, with a PowerVR GPU under the hood, the Amazon Fire Stick 4K makes a great gaming companion. There's a bunch of great looking free games such as Asphalt 8: Airborne to paid for titles such as Minecraft and Grand Theft Auto: San Andreas to simple fun like Pacman.
This is where the PowerVR Series8XE makes its mark – it's capable of delivering four pixels per clock with support for the OpenGL ES™ 3.2 and Vulkan® 1.1 in a very low area and low power package, making it a perfect partner for cost-effective, high-performance gaming.
Connectivity wise the new stick upgrades to the latest 802.11ac Wi-Fi standard, using 2×2 MIMO though you can also use an optional Ethernet adaptor via the USB 2.0 port.
So how much does all this streaming goodness cost? Impressively it's $50 or £50 in the UK, which seems quite reasonable for what you get. The Fire TV Stick 4K will be released on November 14, so get your orders in now in time for the Christmas rush.